Southampton, UK - B&G®, the world's leading sailing navigation and instrument specialist today announced their partnership with Sail Britain, a unique organisation who conduct research and engagement projects, focusing on contemporary environmental and cultural issues facing the UK's coastline. The project explores the marine environment from diverse perspectives - marine aquaculture, plastic pollution, climate change, and eroding coastlines. Sail Britain's ocean program is accessible to anyone looking for an adventure of a lifetime, no experience is necessary, with full training and support on-board.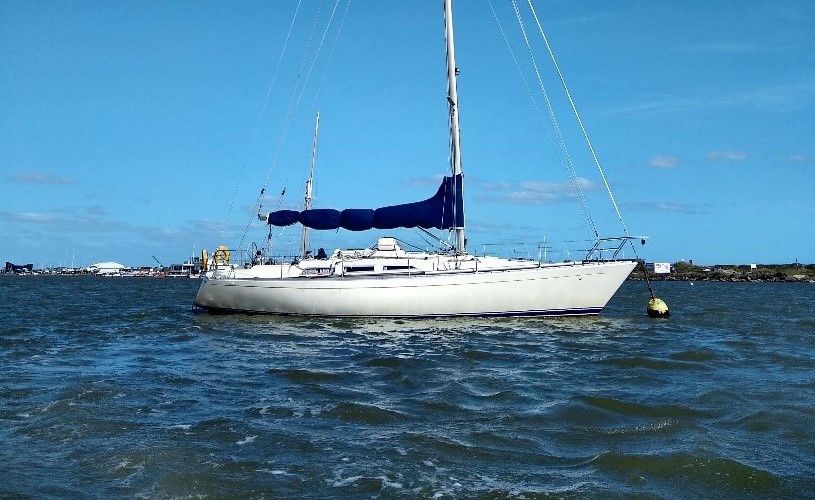 The expedition yacht, Merlin, a Sigma 41, underwent a complete refit to include the latest B&G electronics in March this year. Merlin has been equipped with two Zeus™3S displays, offering unique sailing features built-in, making it simple to navigate, plot routes, add waypoints and view key sailing or racing data quickly. The boat has also been fitted with a Triton² Digital Display multi-purpose sailing instrument, and the WS320 wireless wind sensor; a high performance solution, with exceptional data accuracy and improved aerodynamics. Oliver Beardon Sail Britain founder said "B&G offers one of the most flexible and comprehensive systems for integrated marine electronics. As a busy professional skipper, being able to access all of my sailing data on any of the multifunction Triton displays is not only convenient, it's a big addition to safety during periods of heavy workload. Sail Britain often ventures to remote places and we require the ultimate in reliability, and our networked B&G system provides everything we need".
2021 will be the new boat Merlin's first season, setting sail in April 2021 the crew will embark on their first expedition in Falmouth looking at the effects of climate change and plastic pollution first hand, exploring many different habitats and marine environments around the Cornish coast. Sail Britain has a number of other research projects throughout the year, all of which are available to the public.
For more information on Sail Britain please visit – www.sailbritain.org