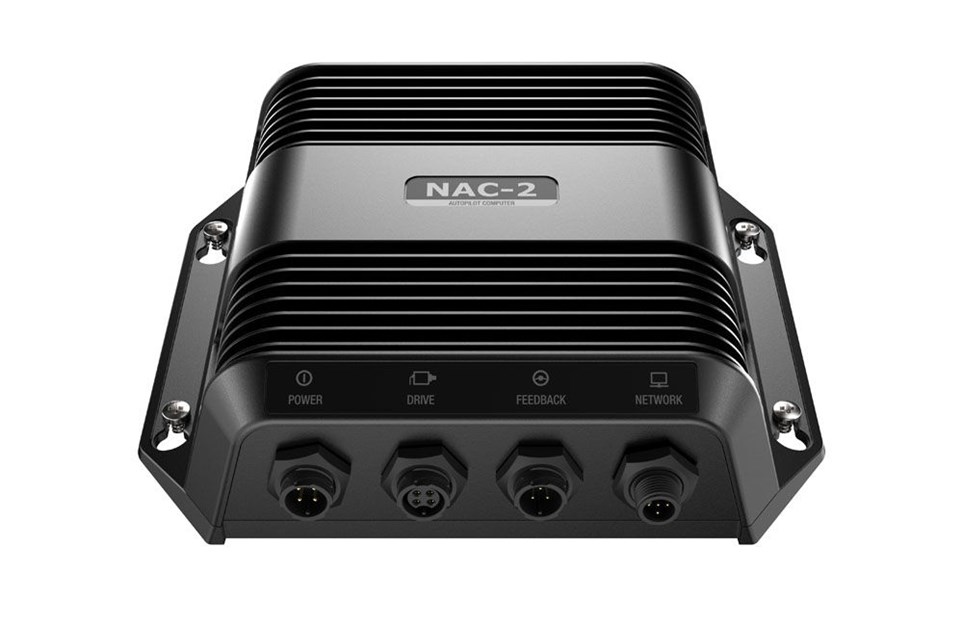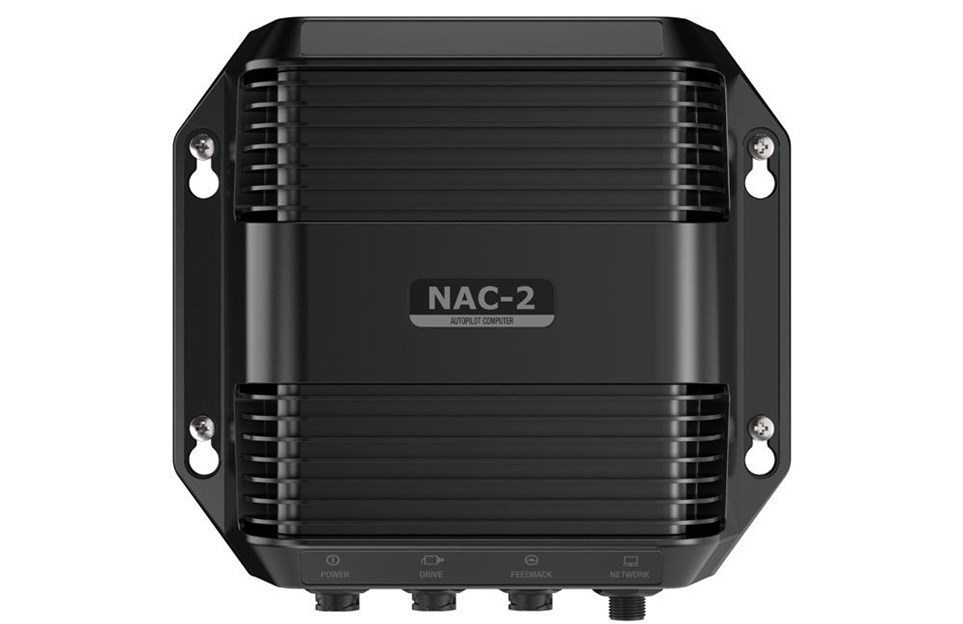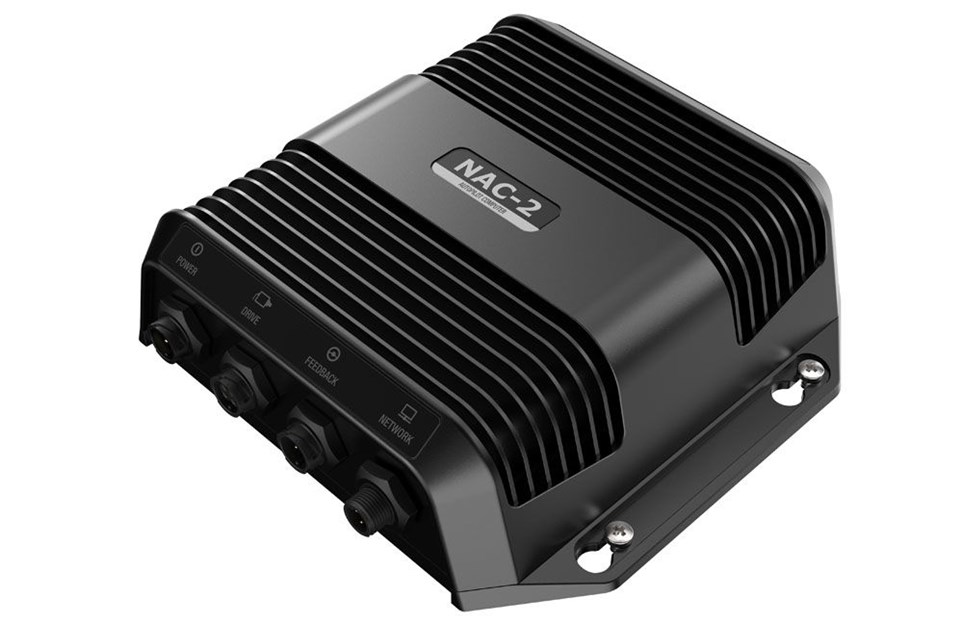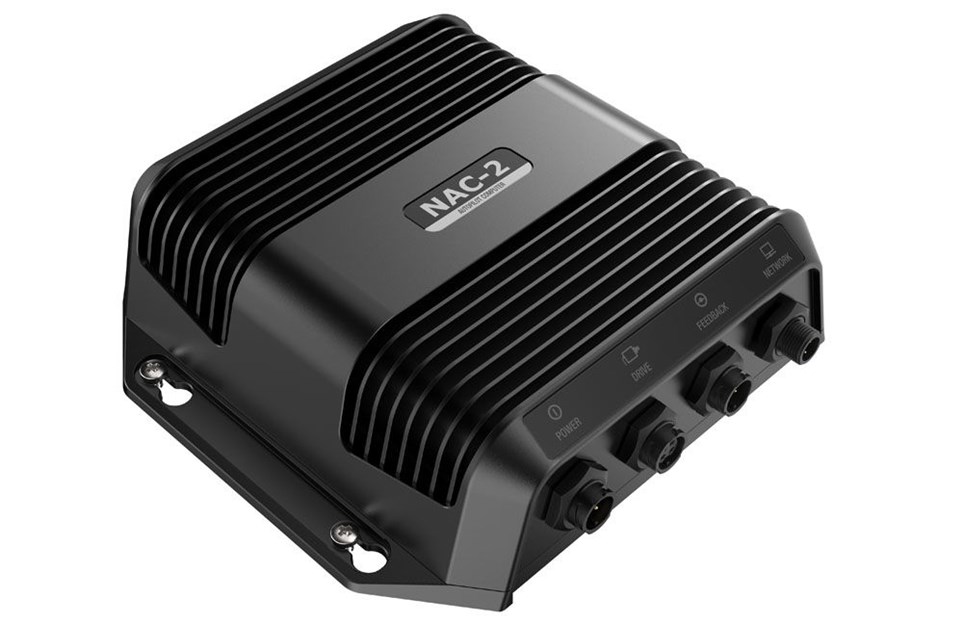 "https://www.bandg.com/assets/img/default-product-img.png?w=400&h=225&scale=both&mode=max"
NAC-2 VRF Core Pack
SKU: 000-13337-001
000-13337-001
The NAC-3 Autopilot Computer is the brains behind your B&G autopilot system. It contains the electronics needed to operate a hydraulic steering pump or mechanical drive unit, while also interfacing with other components including heading sensors and rudder feedback units. The NAC-3 was designed for boats ten metres (35 feet) or greater in length and is rated to operate high-current pumps, mechanical drive units, and solenoid valves (30 amps continuous/50 amps peak).
Product details
NAC-2 Autopilot Core Pack: Comprising of the low-current NAC-2 autopilot computer, Precision-9 compass and NMEA2000 backbone kit. Ideal for smaller vessels, designed to run small hydraulic drives and mechanical drives for vessels up to 10 meters (33 feet) in length.
NAC-2 Autopilot Computer
The NAC-2 Autopilot Computer is the brains behind your autopilot system. NAC-2 contains the control algorithms developed to helm a yacht across a broad range of weather conditions and sea-states, alongside the electronics needed to operate a hydraulic or mechanical drive unit, while also interfacing with other components including heading sensors and rudder feedback units. The NAC-2 was designed for boats up to 10 metres (33 feet) in length and is suitable for low-current hydraulic drives, mechanical drives, or solenoid valves with a current rating of 8 Amps continuous (16 Amps peak). B&G Reflex Sailing algorithms Plug and Play installation 12/24V input 8A continuous output, 12A peak Solenoid output capable 3A clutch output Optional Auto/Standby Switch
Precision-9 Compass The Precision-9 Compass supplies heading and rate-of-turn information to Simrad, B&G and Lowrance autopilot, radar and navigation systems. Based on reliable solid-state sensor technology, this compact compass offers easy installation aboard any vessel. Heading, Rate Of Turn (ROT), roll, and pitch output over NMEA 2000® Heading and ROT calculated using sensor data from 9 axes of rotation and motion Accurate and reliable solid-state sensor technology Heading accuracy of ±2° after calibration Easily adjustable mounting bracket allows bulkhead or up-mast installation IPX7 waterproof. Best in class. Simple installation with a single NMEA 2000® connection
In the box NAC-2 Course Computer Precision-9 Compass NMEA 2000 Backbone kit Documentation
Key Features
Reliable autopilot performance based on Simrad Continuum steering technology
Recommended for boats up to 10 metres (35 feet) in length
Output of 8 amps continuous, 16 amps peak
Clutch output (3 amps maximum)
Compatible with low -current drive pumps, mechanical drives, hydraulic linear drives, and solenoid valves
Virtual rudder feedback for simplified installation aboard outboard and sterndrive (inboard/outboard) boats
Supports Simrad RF25 rudder feedback units
Plug-and-play connectors for easy installation
NMEA 2000® connectivity to heading sensors, rudder feedbacks, dedicated autopilot controllers, and multifunction displays

NMEA 2000

Autopilot