Brian Black Memorial Award 2023
£5,500 prizes on offer for marine environmental journalism award videos and articles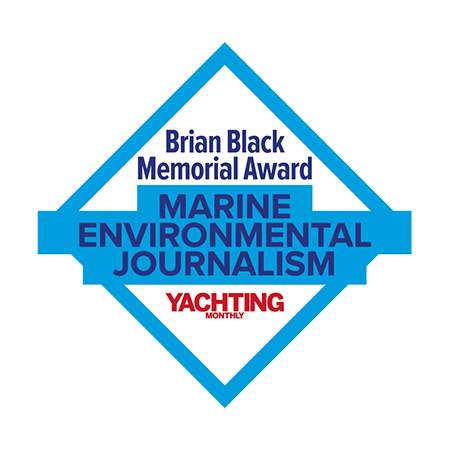 Brian Black Memorial Award 2023
£5,500 prizes on offer for marine environmental journalism award videos and articles
Yachting Monthly's marine environmental journalism award is now open, and for the first time there are two £2,000 cash prizes up for grabs for the best article and the best video.
The Yachting Monthly Brian Black Memorial Award 2023 sponsored by B&G is back, this time with a new video competition, alongside the well-established writing competition, each with £2,000 on offer for the best video story and best written story about marine environmental issues explored by sailing boat. The award also includes a donation of £1,500 to marine conservation charity, Sea-Changers.
The Brian Black Memorial Award was established in 2021 to commemorate Brian and Lesley Black who were trailblazing sailors, daring small-boat explorers and passionate story tellers. A film-maker and broadcaster, Brian used his boat to capture first-hand footage of melting glaciers to tell the story of global warming decades before it was in the public awareness.
The award aims to encourage other sailors to use their boats to share the stories of the places and wildlife they encounter on their voyages with the wider world. This year, the award is focusing on coastal biodiversity, its beauty and wonder, and the crisis it is facing.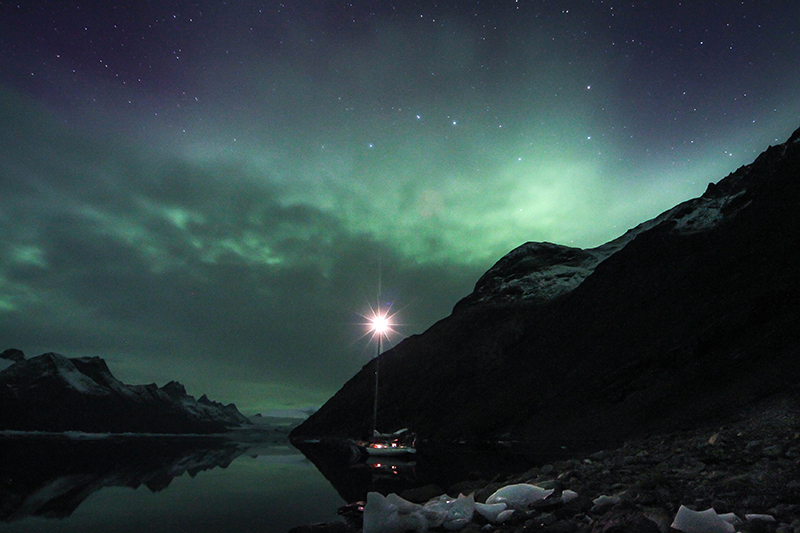 Credit: Black Family Estate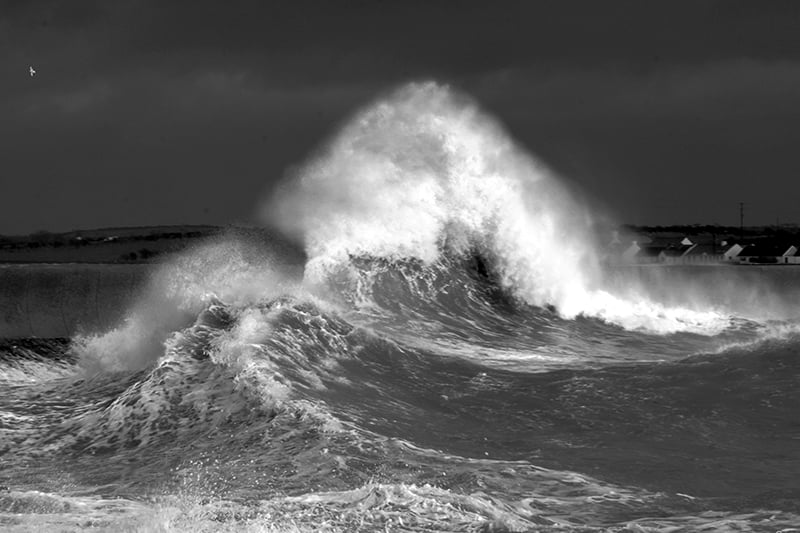 Credit: Black Family Estate
Marine electronics brand, B&G®, is sponsoring the award for a third year in a row, but this time creating two separate prizes. As last year, there is a prize of £2,000 for the best 1,800-word article and accompanying images. New for 2023, there is also a prize of £2,000 for the best video of up to 10 minutes, and runners up prizes for two additional runners up in each category. The winning article and video, along with the runners up, will be published in Yachting Monthly, and on Yachting Monthly's online channels.
The award also includes a donation of £1,500 to the marine conservation charity, Sea-Changers, which raises funds for grass-roots conservation projects around the UK coastline.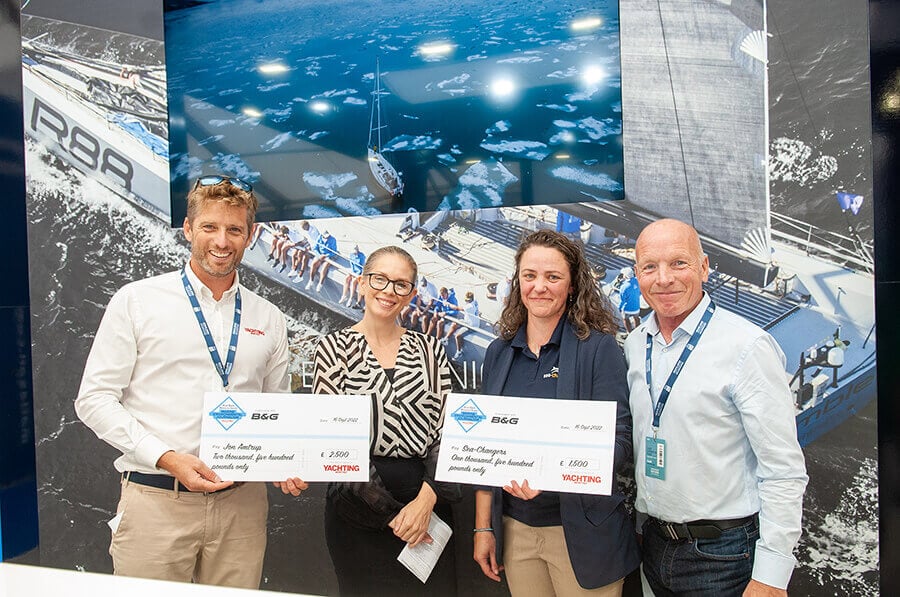 Tracy Cox, Global Brand Manager for B&G, said:
"B&G is delighted to once again sponsor the Brian Black Memorial Award for its third year, and we are excited to see the extraordinary stories brought to life by talented and passionate adventurers.
"'Sustainability' has become quite a buzzword, but it has long been at the heart of what we do, as – at our core – B&G is a team of sailors dedicated to making products for sailors of all levels, we share that deep connection with the ocean and with nature. We are privileged to be in a position to work with scientists and sailors who are dedicated to driving forward positive change."
"The Brian Black Memorial Award continues to do a stellar job of raising the profile of some lesser-told stories."
Previous winners include Jon Amtrup, who witnessed the retreat of glaciers in Svalbard during voyages to the island over 12 consecutive years, and Sophie Dingwall, who crossed the Atlantic and recounted how remote islands are being buried beneath mountains of ocean plastic.
The judging panel for the award includes Volvo Ocean Race skipper Dee Caffari MBE; Vendée Globe veteran Mike Golding OBE; conservation expert Dr Bob Brown, and marine environmental consultant and daughter of Brian and Lesley Black, Sarah Brown, plus the Yachting Monthly team.
Sarah Brown said:
"Dad would go that extra mile for a story or an image. Whether he was confronting people illegally threatening wildlife or getting washed away by a collapsing glacier he was pretty fearless when he had a story to unearth. Every year he would sail his small yacht north and capture stories about retreating glaciers and threatened wildlife and come home to share them with TV audiences. Often battered and bruised, he loved the adventure associated with 'getting that shot' and I hope we see some of that come through in this year's entrants!"
Yachting Monthly editor Theo Stocker:
"The drive towards sustainability has a long way to go, but is gathering momentum as more data, stories and understanding of complex issues emerges. We hope this award does justice to the truly trailblazing work of Brian and Lesley Black, and contributes even just a little to the sea-change that needs to happen. We are thrilled to have B&G as sponsors once again, and feel that the company's efforts to reduce its own environmental impact make it a great fit for this award. I can't wait to read and watch, the stories that emerge this year."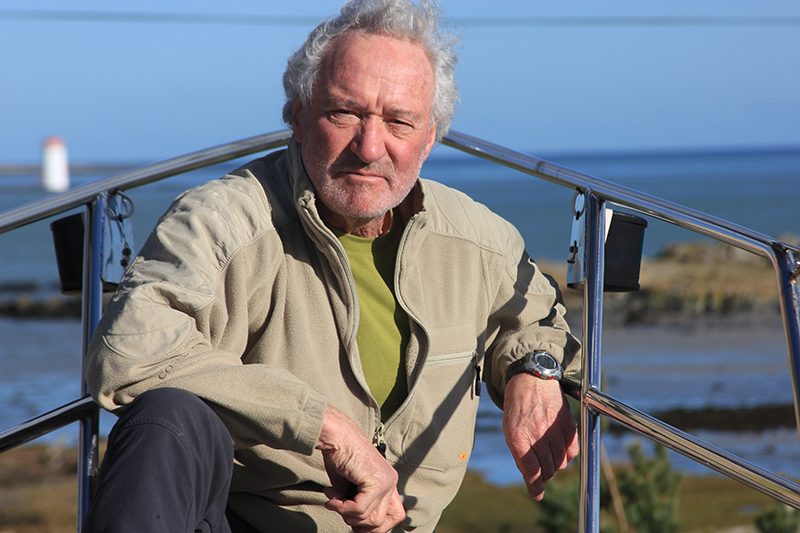 Credit: Black Family Estate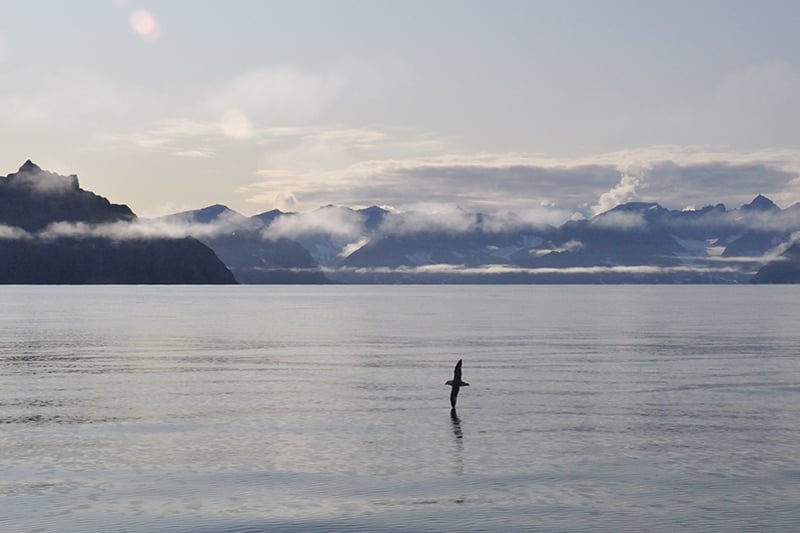 Credit: Black Family Estate
ENTRIES
Entries should be submitted by 6 August 2023. For more details and full terms and conditions, visit: www.yachtingmonthly.com/brian-black-award
IMAGES AND FOOTAGE
Images for use in relation to this press release are available from: www.yachtingmonthly.com/bbma2023images
These must not be used in any other context and must be credited to Yachting Monthly / Black Family Estate.
Archive broadcast footage is available on request
CONTACT
Email: yachtingmonthly@futurenet.com
EDITOR'S NOTES
ABOUT B&G
B&G has been at the cutting edge of sailing innovation for 50 years. Whether you're motivated by the thrill of your next race or a passion for cruising, B&G's electronics are designed for you. The company's racing heritage gives it an unrivalled platform for developing new technology, which is put through its paces by the world's best, in the most challenging conditions. You'll find B&G powering Grand Prix victories and inspiring the adventures of cruising sailors.
B&G Navico Group's sustainability agenda includes: removing all single use plastics from their packaging and using only recyclable materials from this year; reducing company air travel by 90%; reducing paper used in their offices by 95%; and decreasing energy consumption for IT equipment from 305,000kWh to 250,000kWh.They are also opening up their BioBase platform, which processes, maps and stores spatial aquatic data, free of charge to government bodies and research institutes, to support aquatic conservation. www.bandg.com
ABOUT SEA-CHANGERS
Sea-Changers is a UK marine conservation charity, managed by a small team of volunteers who love the UK's seas, shores and wildlife. It gives grants to UK marine charities and non-profits for conservation and research projects. The charity works with businesses and individuals to raise funds via bespoke corporate partnerships, online giving, eBay auctions, sponsored events and individual donations. www.sea-changers.org.uk
ABOUT YACHTING MONTHLY
Yachting Monthly is a UK based sailing magazine, covering yacht cruising around the British Isles, Europe and beyond. Established in 1906, it is one of the longest-running sailing publications, and covers everything the cruising sailor needs to make the most of their time on the water. Subscribe at: www.yachtingmonthly.com/subscribe
About B&G
B&G®, part of Navico Group, is world's leading sailing navigation and instrument specialist, helping sailors to sail further, faster and safer since 1955. B&G is an official partner of premier global sailing events, including The Ocean Race, SailGP and features a product portfolio dedicated to enabling sailors to be the best they can be, including B&G Zeus™, Vulcan™, Triton™ and the award-winning Nemesis™ among others.
About Navico Group
A division of Brunswick Corporation (NYSE: BC), Navico Group is the world's leading supplier of integrated systems and products to industries ranging from marine to recreational vehicle and beyond. The Navico Group portfolio is comprised of industry-leading brands in power management, digital control & monitoring, networked devices, and marine electronics. Some of the many brands that make up Navico Group include: Ancor, Attwood, B&G, BEP, Blue Sea Systems, C-Map, CZone, Garelick, Lenco, Lowrance, Marinco, Mastervolt, MotorGuide, Progressive Industries, ProMariner, RELiON, Simrad, and Whale.