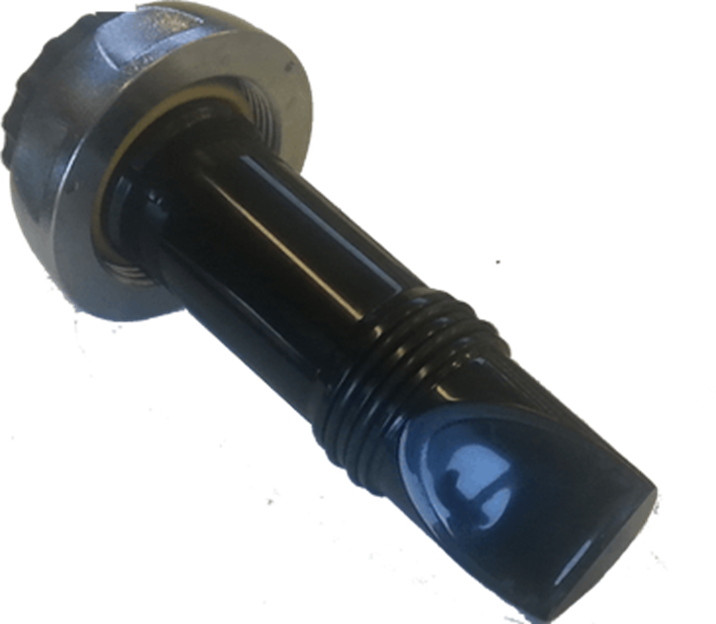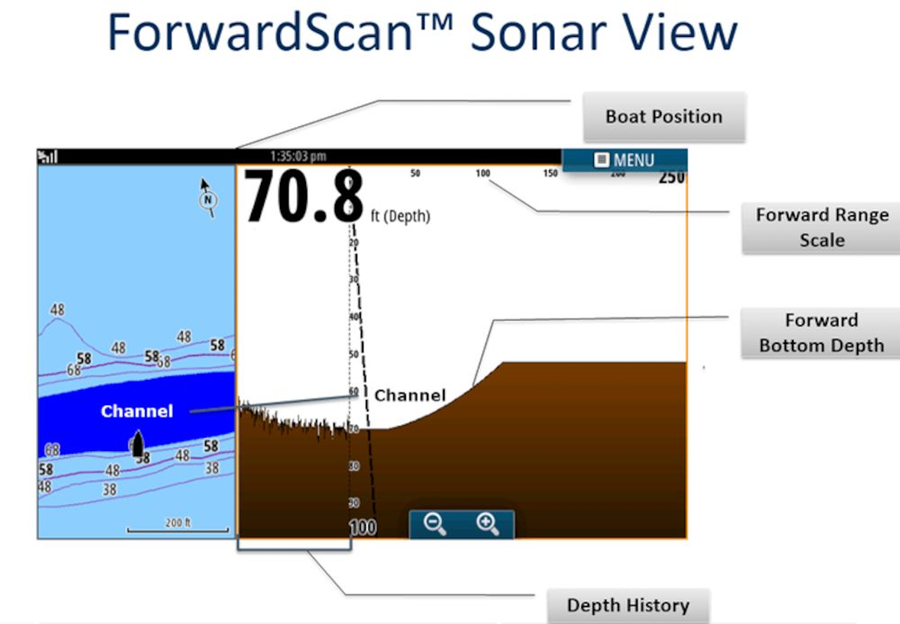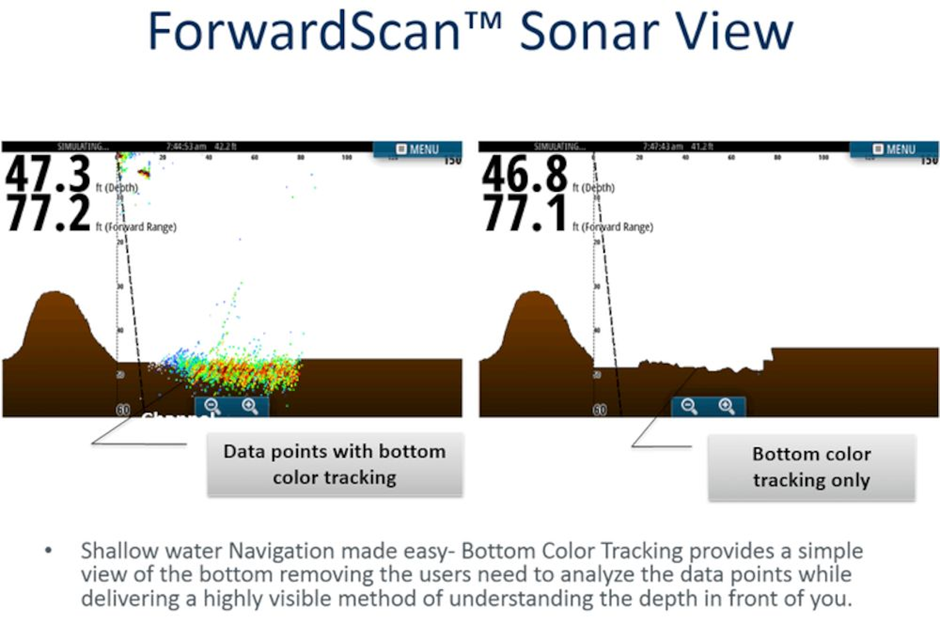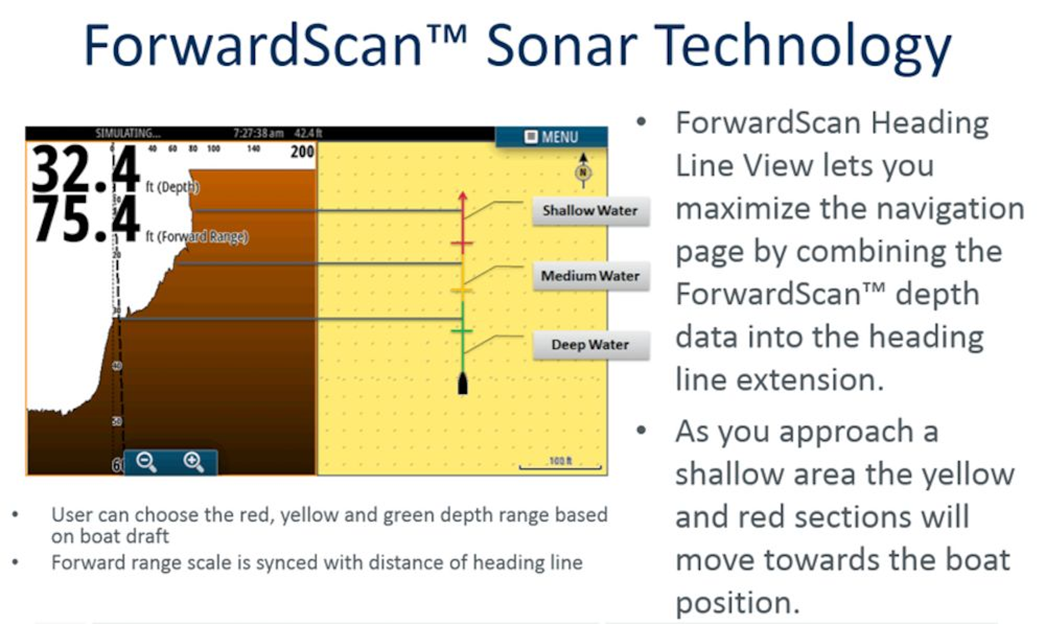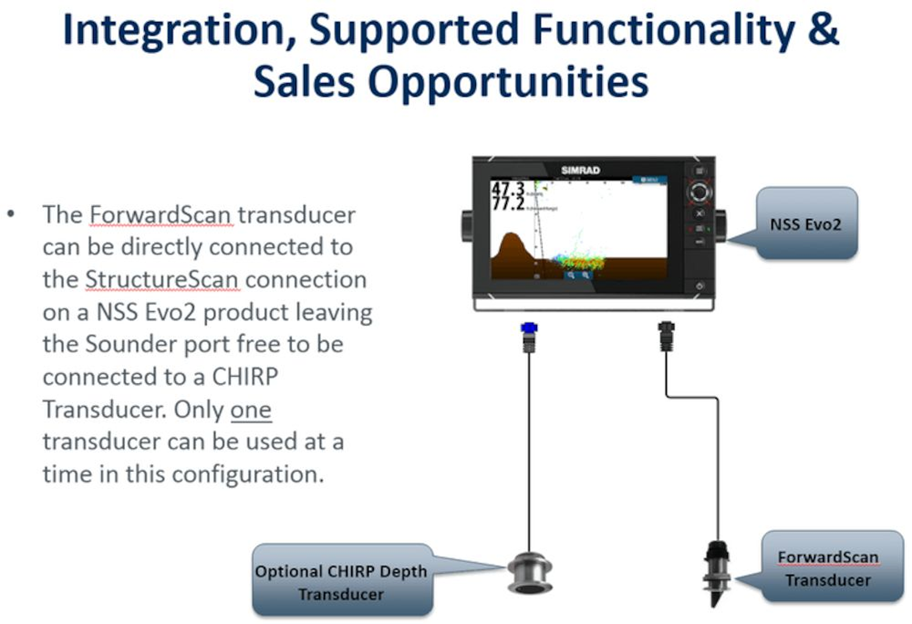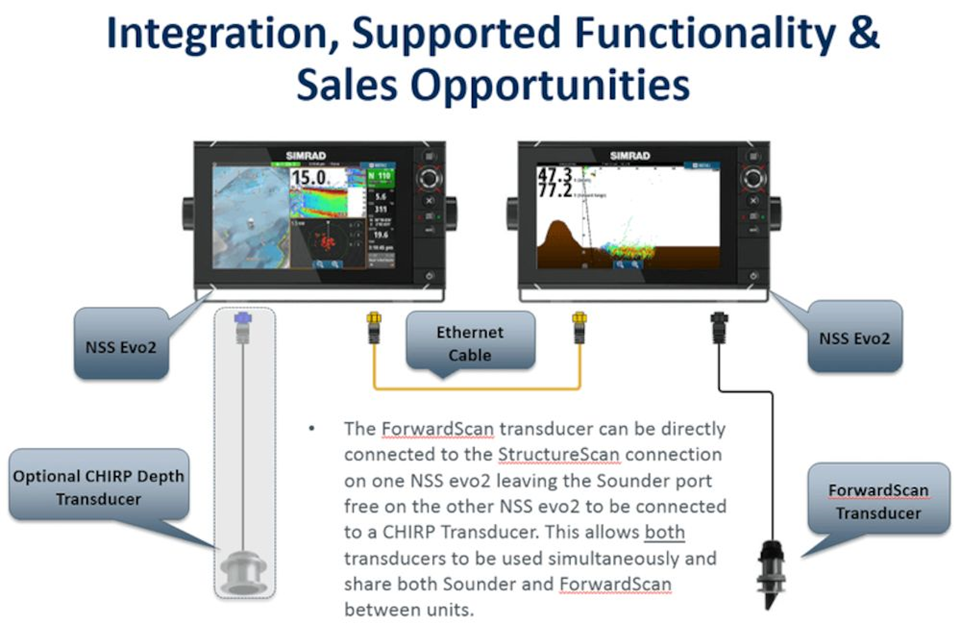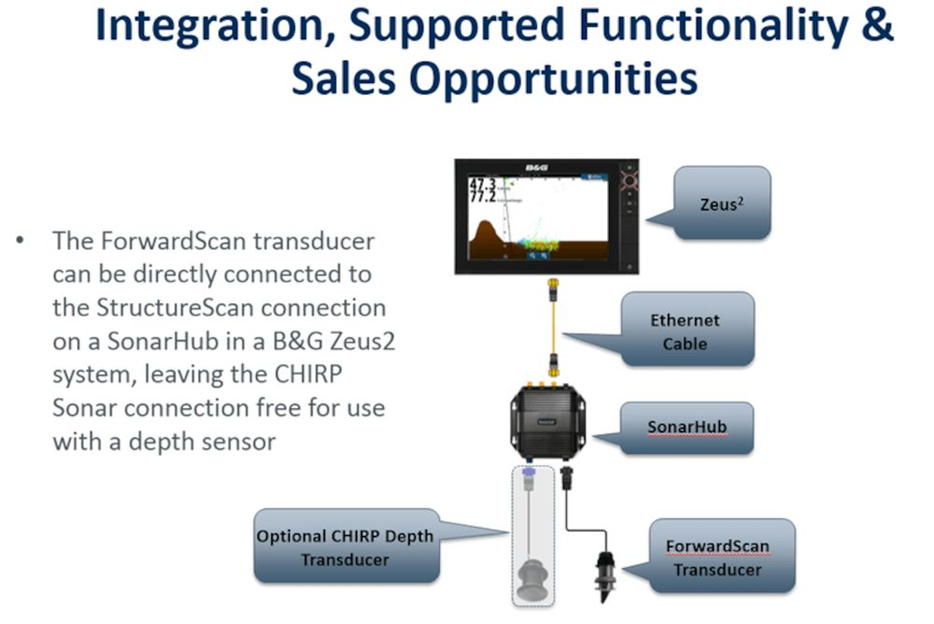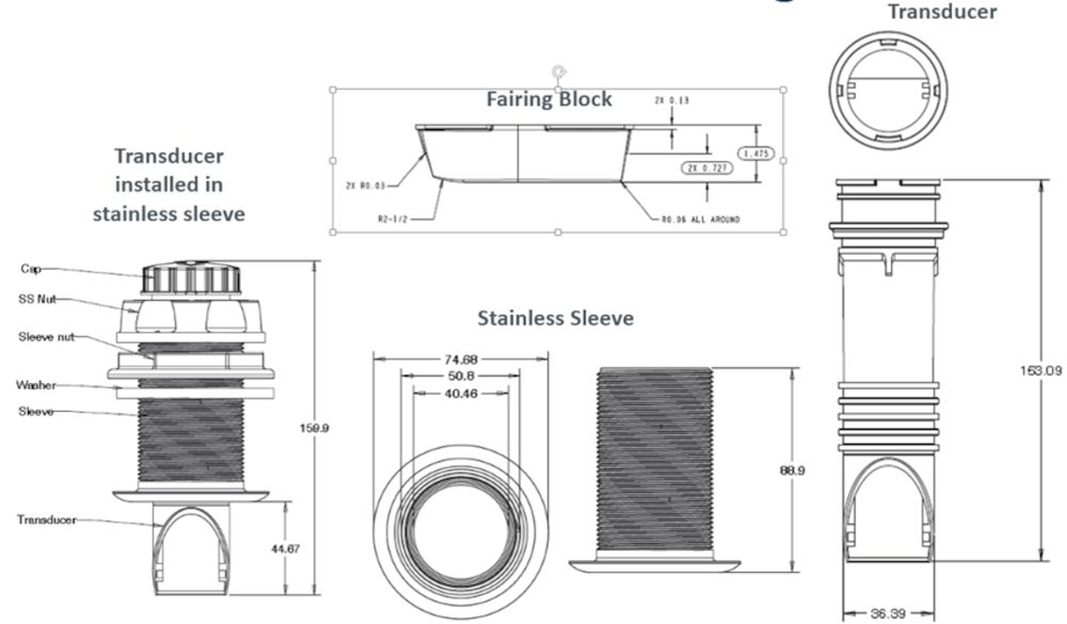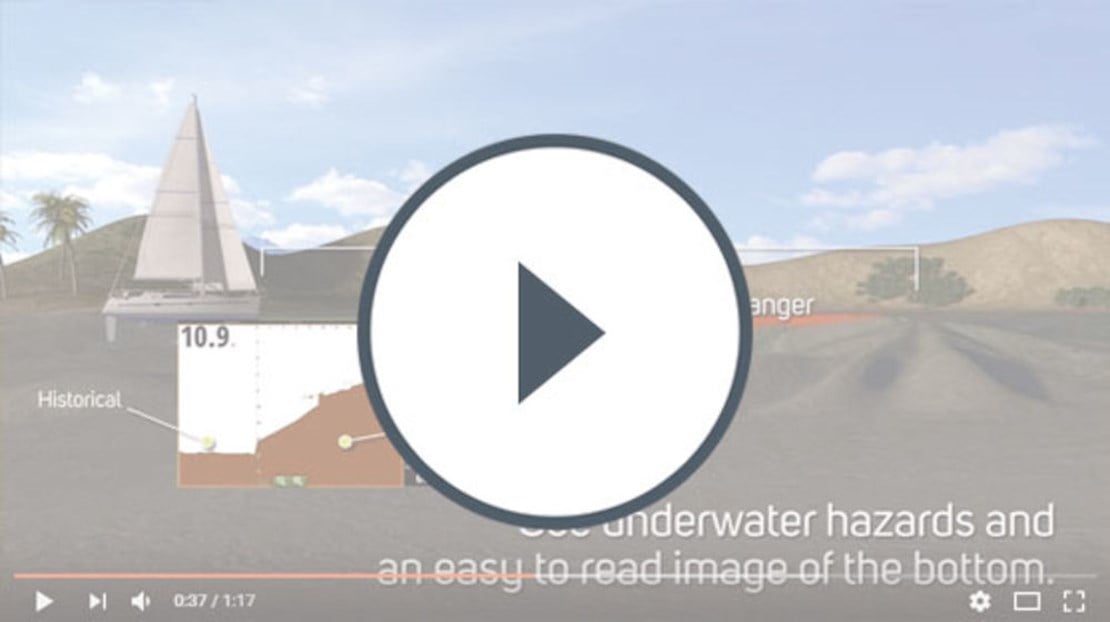 "https://www.bandg.com/assets/img/default-product-img.png?w=400&h=225&scale=both&mode=max"
ForwardScan Transducer only
SKU: 000-11675-001
000-11675-001
Know what lies ahead with ForwardScan. This compact transducer provides a forward-looking view of up to eight times your current depth, allowing you to navigate shallow or poorly-charted waters with confidence. Includes a standard ForwardScan transducer, ideal for boats already fitted with a ForwardScan sleeve and blanking plug.
Product details
Know What Lies Ahead
ForwardScan uses forward-looking sonar to give you a clear view of the bottom ahead of your boat. This award-winning technology is a powerful defence against running aground in shallow, unfamiliar, or poorly-charted waters. ForwardScan generally offers a forward view of 4-5 times your current depth; for example in 3 metres (10 feet) of water, see the bottom 12-15 metres (40-50 feet) ahead. Under ideal conditions ForwardScan can see even further, looking ahead up to 8 times your current depth. The 180 kHz ForwardScan transducer is designed to minimise interference from common 200 kHz transducers, enabling it to be used alongside existing fish-finding or depth-tracking sonar.

Simple 2D View and Chart Overlay
See a simple, immediately understandable view of the bottom ahead. Bottom Colour Tracking shows the bottom as a solid terrain in an uncluttered, side-on picture. For more detail, you can choose to display sonar returns from throughout the water column; these can illustrate other potential hazards such as dock posts. Perfect for cruising, you can also overlay ForwardScan depth data on charts: Heading Line View uses colour-coded segments to represent deep, medium, and shallow water ahead. Depths are customisable to suit your boat's draught, and a shallow depth alarm helps to ensure you're never caught unaware.

Easy On-Water Installation for ForwardScan-Ready Boats
The ForwardScan transducer can be installed on the water, in just a few minutes, for boats already fitted with the ForwardScan mounting sleeve. Just remove the blanking plug, install the transducer into the sleeve, and connect the cable to your compatible multifunction display or sounder module. A self-closing valve built into the sleeve minimizes water ingress during installation. For boats without a pre-fitted sleeve, the complete ForwardScan kit (sold separately) includes a transducer, sleeve, and fairing block.
Key Features
Forward-Looking 2D Sonar Imaging
Bottom Color Tracking for a Simplified Bottom View
Heading Line View Combines ForwardScan Depth Data Into Heading Line on Charts
Shallow Depth Alarm
Maximum Forward View of 8X Current Depth, Nominally 4-5X Current Depth
Operates at 180 kHz, Reducing Interference from Traditional 200 kHz Echosounders
Built-In Temperature Sensor
50.8mm (2-Inch) Stainless Steel Through-Hull Fitting
Connects Directly to B&G Zeus3 and selected Vulcan models, or Zeus2 via SonarHub Sounder Module
Transducer only- does not include thru-hull fitting sleeve

ForwardScan