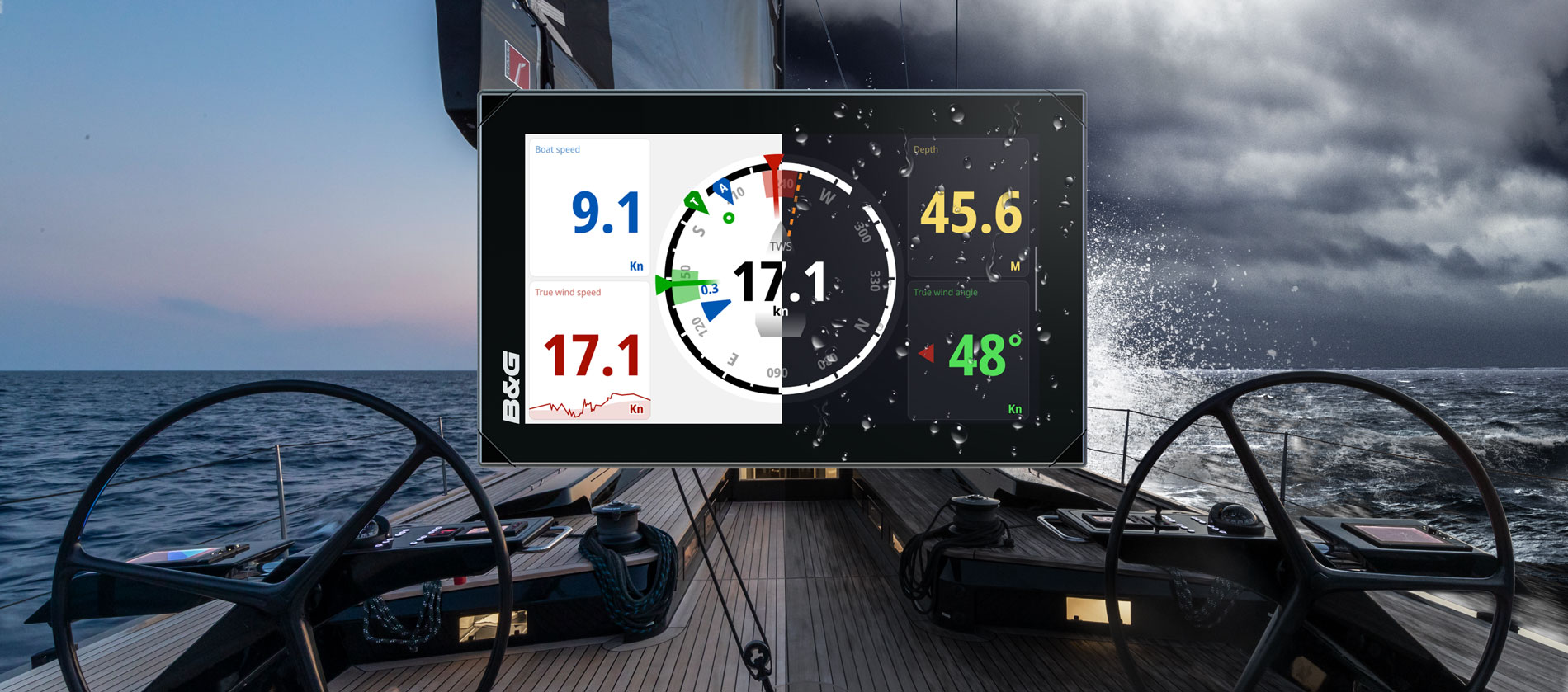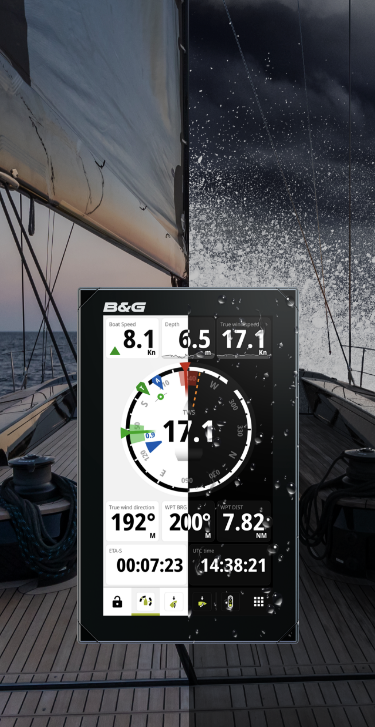 Nemesis™
THE POWER TO SEE
THE SAILING DATA YOU TRUST
THE WAY YOU WANT TO SEE IT
Nemesis™
THE POWER TO SEE
THE SAILING DATA YOU TRUST
THE WAY YOU WANT TO SEE IT
Nemesis
THE POWER TO SEE
THE SAILING DATA YOU TRUST
THE WAY YOU WANT TO SEE IT
This new generation of intelligent sailing display offers unparalleled visibility, with complete customisation or easy to use multi-function templates and automatic dashboards based on your angle of sail. Nemesis Displays allow you to define what data you see, when and how you see it, no matter what conditions, providing an intuitive link between your trusted instrument network and the real world.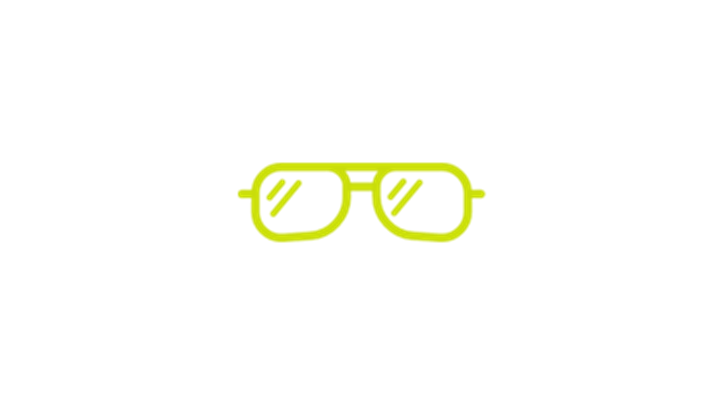 VISIBILITY & VERSATILITY
Super wide viewing angles, brilliantly crisp data, visible from anywhere on board, with and without polarised sunglasses.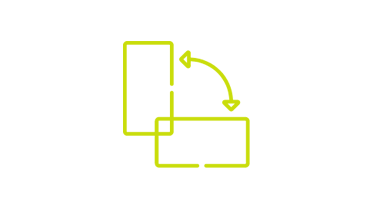 COMPLETE CUSTOMISATION
Choose from pre-set dashboards, or configure Nemesis your way, and by point of sail. Portrait or landscape orientation.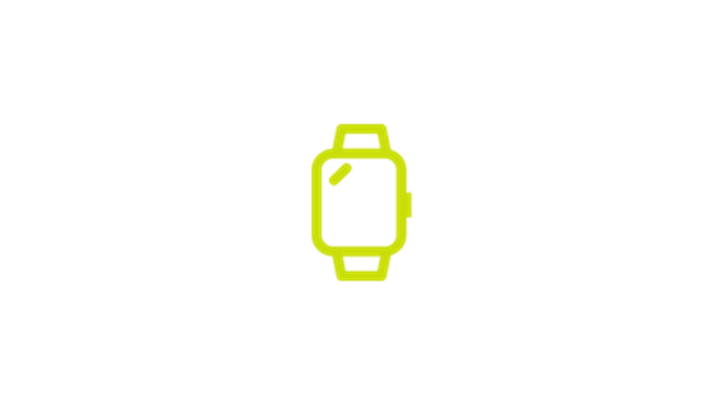 INTEGRATION & CONTROL
Seamlessly link to your instrument network and control your display via touchscreen or Apple Watch®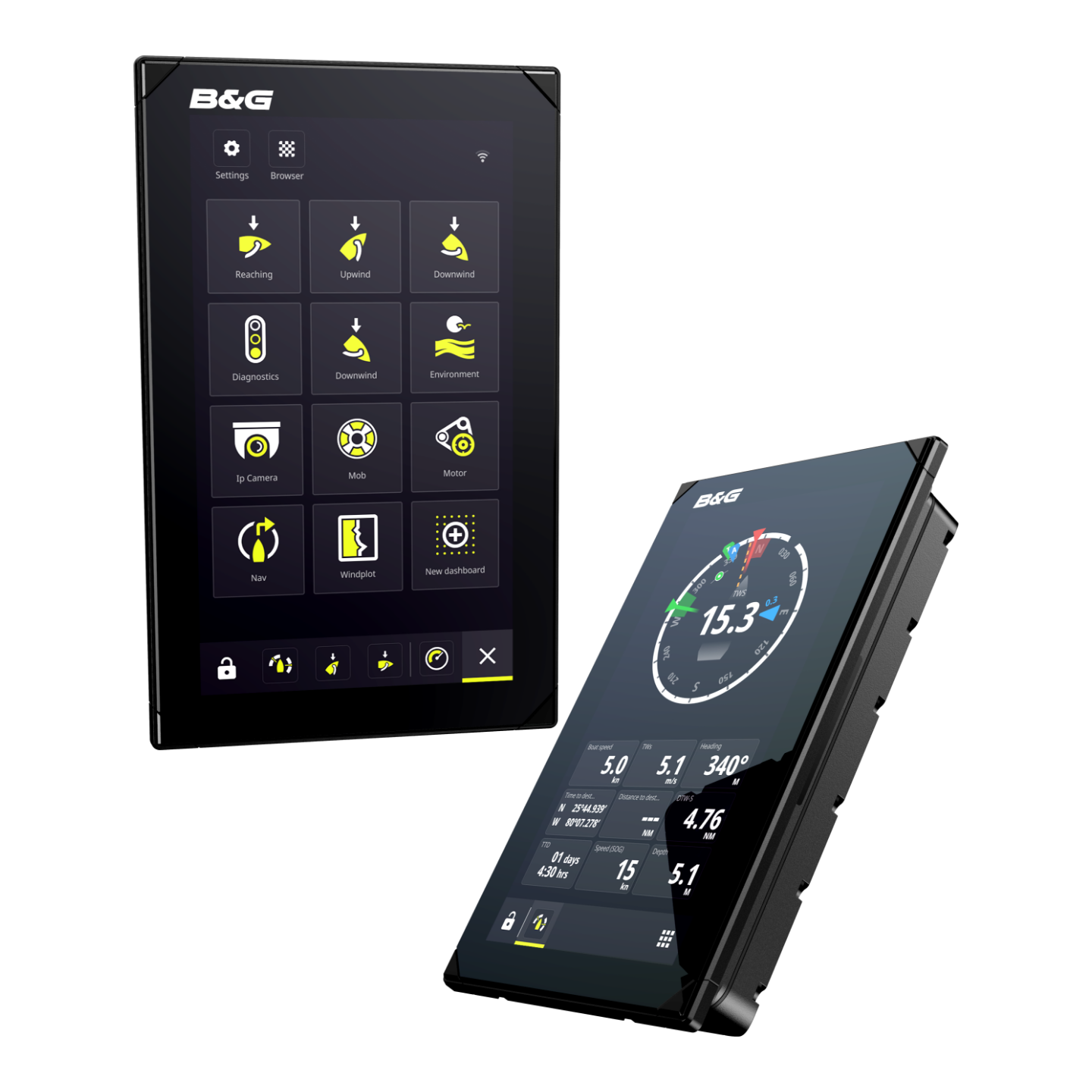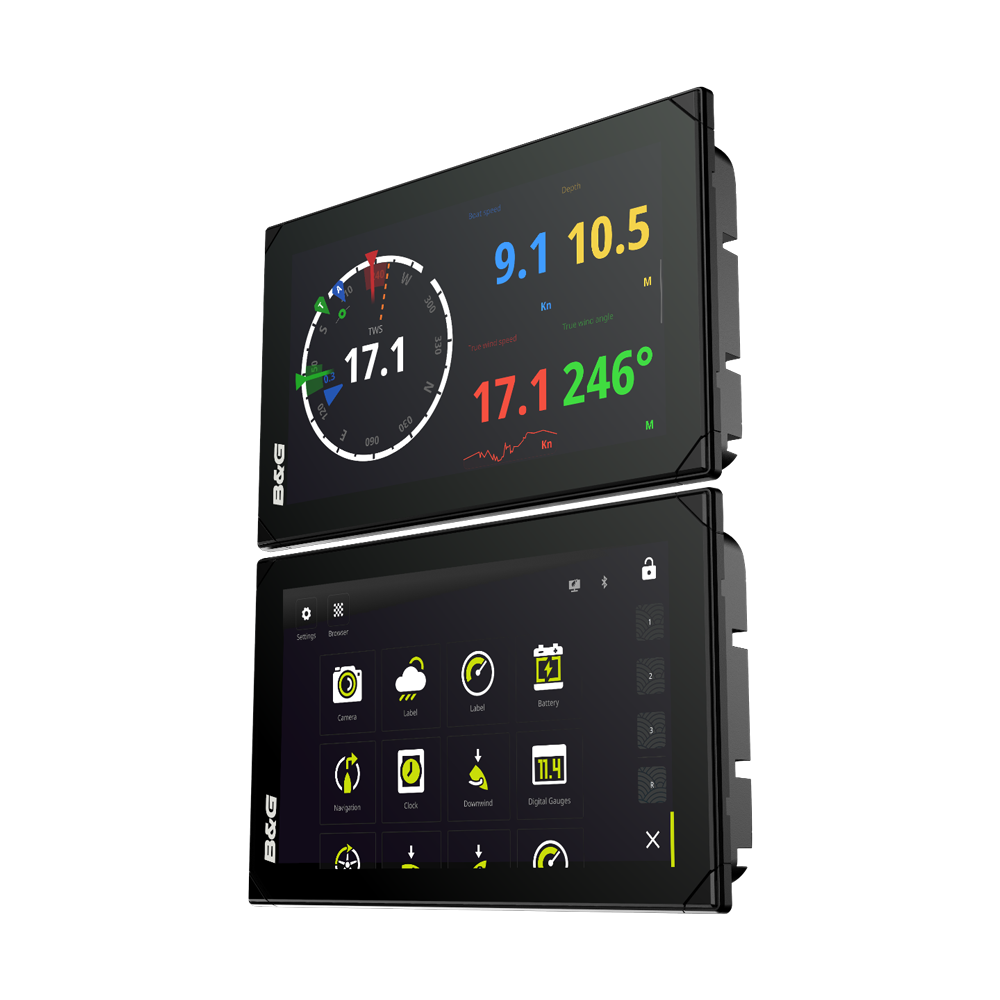 This all in one customisable display can be mounted in either Landscape or in Portrait and is designed for use on the mast or in the cockpit to display all the sailing data you need, as you need it.
PRESET DASHBOARDS OR CUSTOMISE YOUR OWN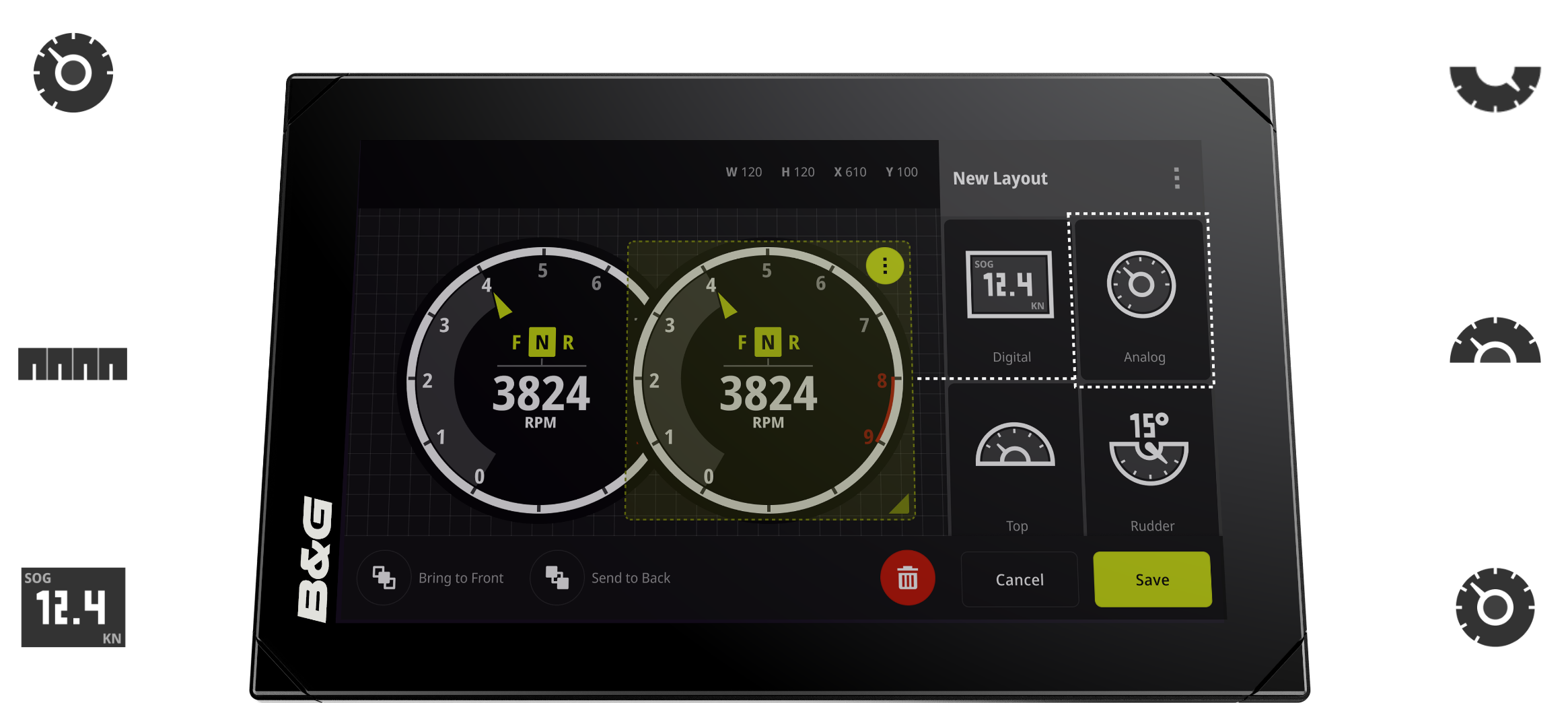 Choose from a wide choice of pre set dashboards or use the simple drag & drop editor for complete customisation. Nemesis offers a wide choice of graphical gauges such as Sailsteer™, WindPlots, key digital speed, depth, angle data, tank levels, IP Camera, Views, histograms and much more.
SAILING DATA YOU TRUST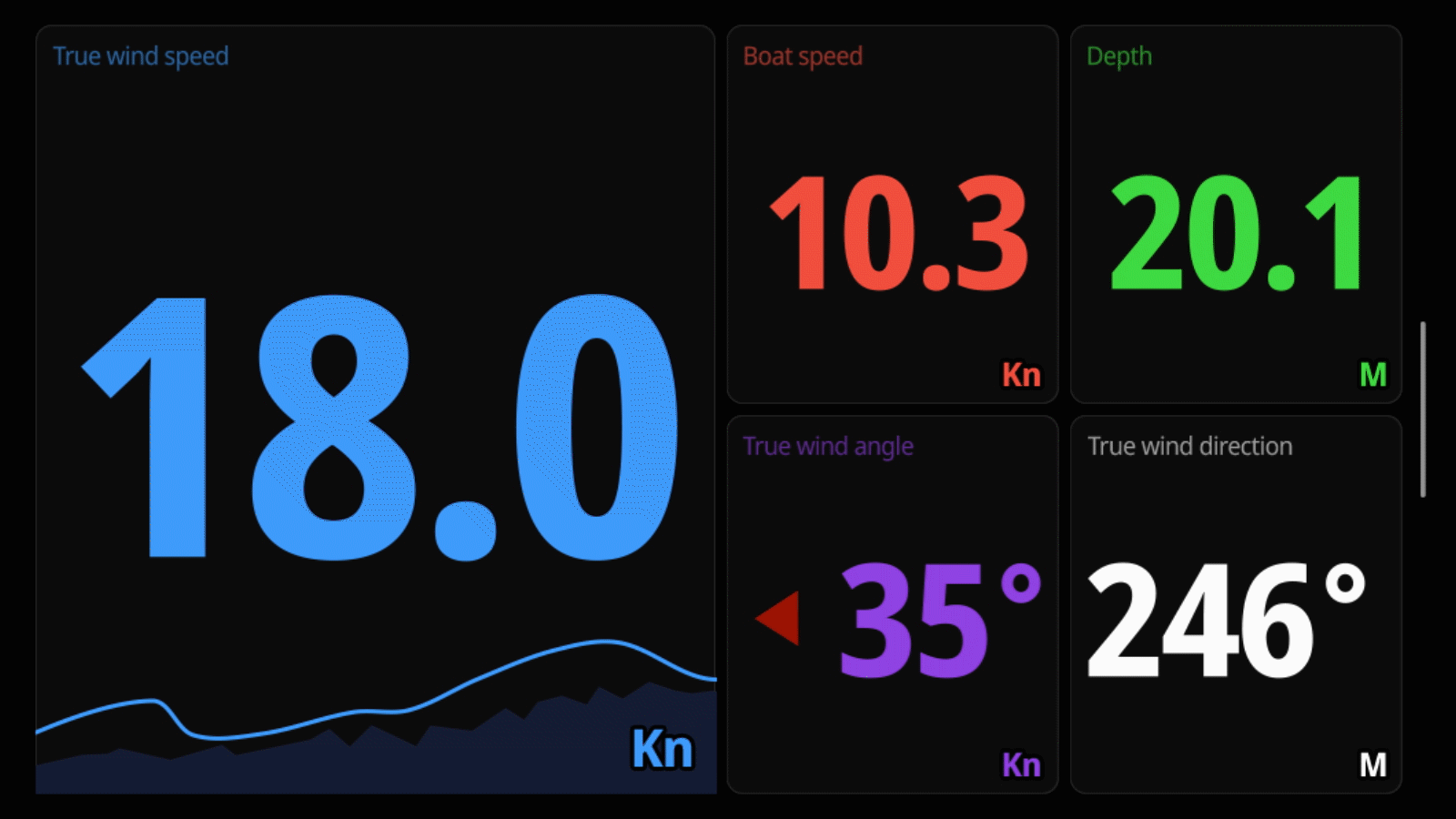 INTEGRATES WITH YOUR B&G NETWORK
Seamless link to your key network data and sailing features
CONTEXT MODES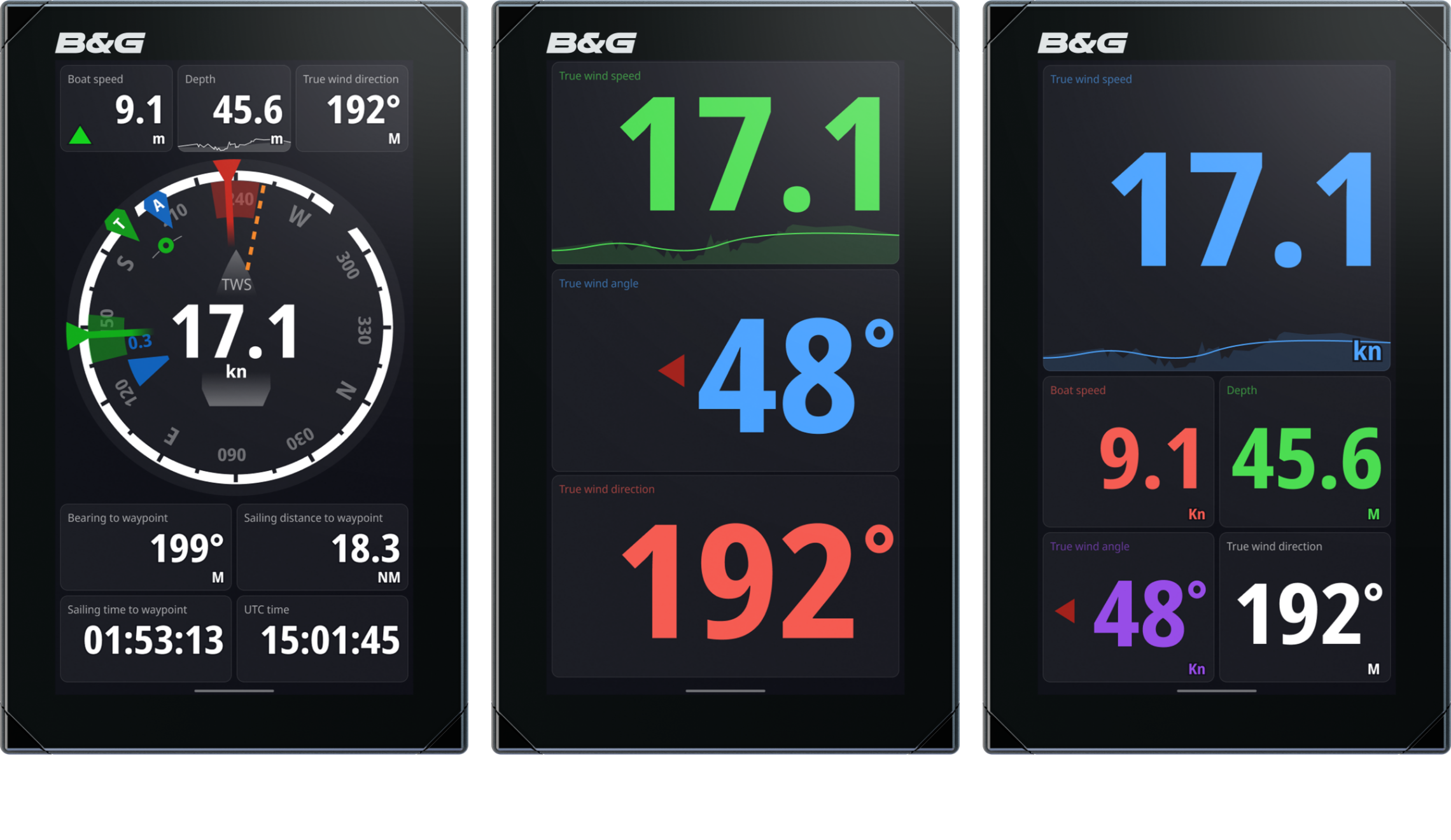 Additional automatic Context Modes allow you to define the data you see based on your point of sail: Upwind, Reaching, Downwind, Pre-Start or Motoring
CONTROL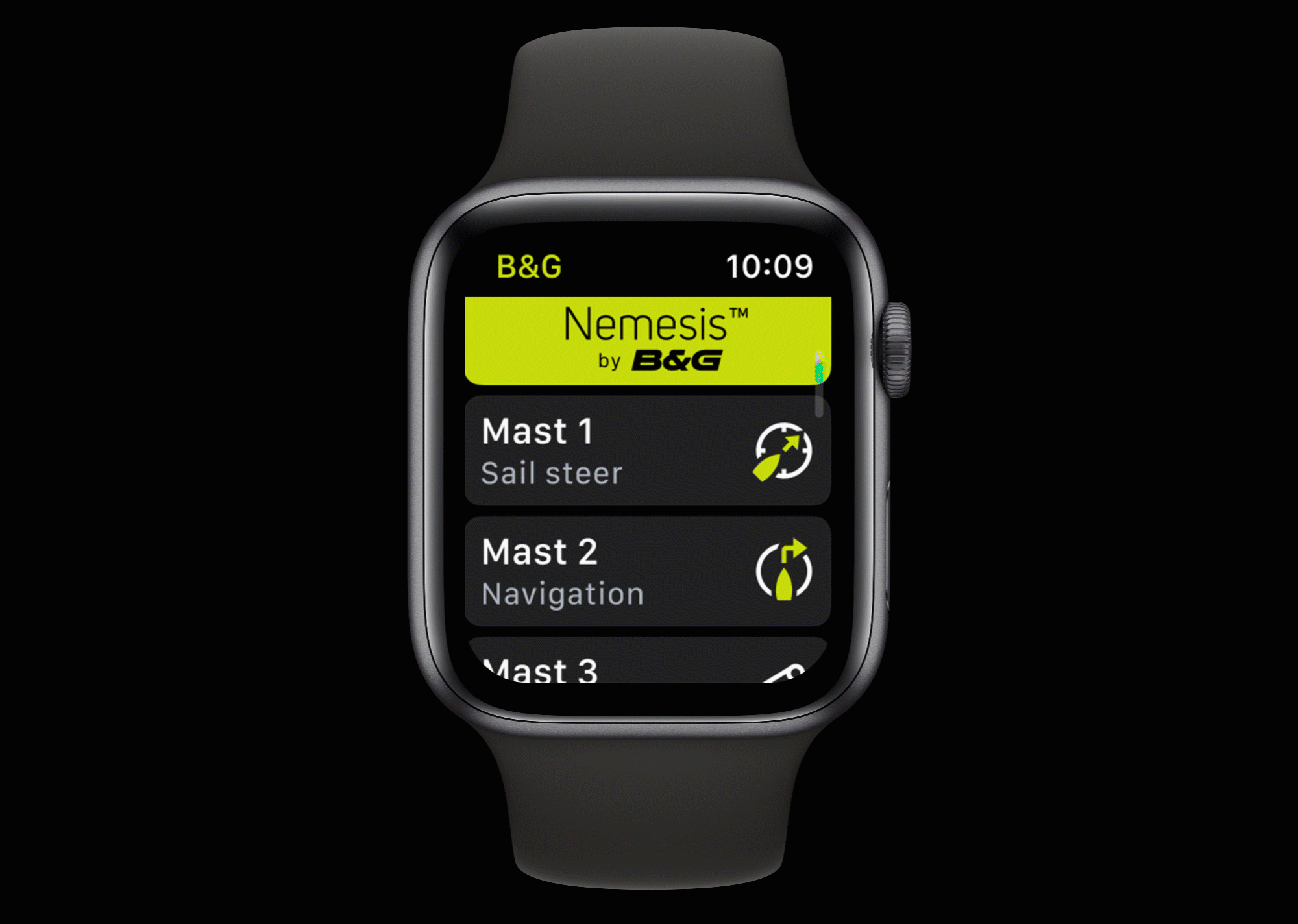 Touchscreen or Apple Watch® control - compatible with Apple Watch Series 3 and above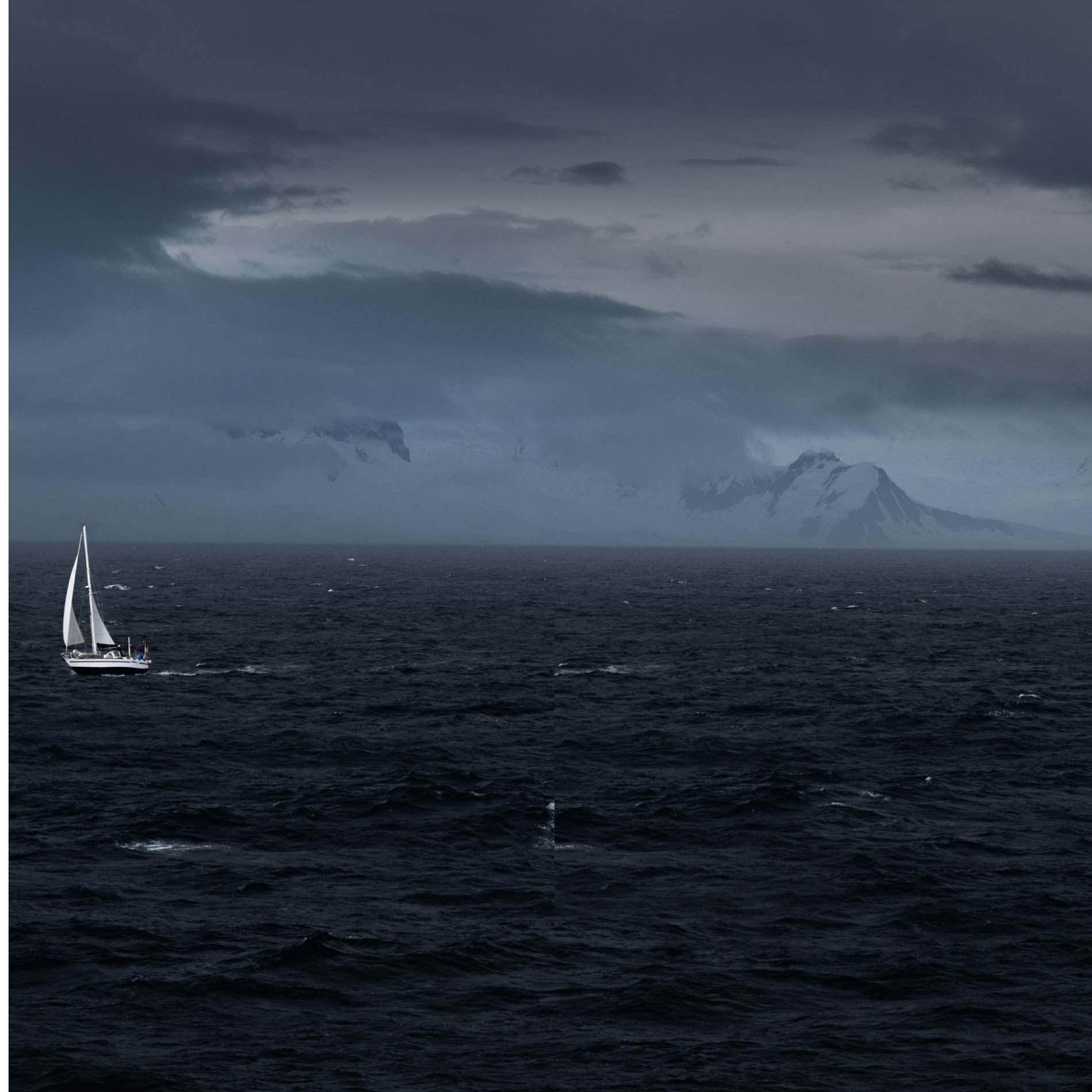 Sir Ben Ainslie - INEOS Team UK
"B&G have really helped our team massively in terms of having the best instruments we can possibly have"
PRODUCT RANGE