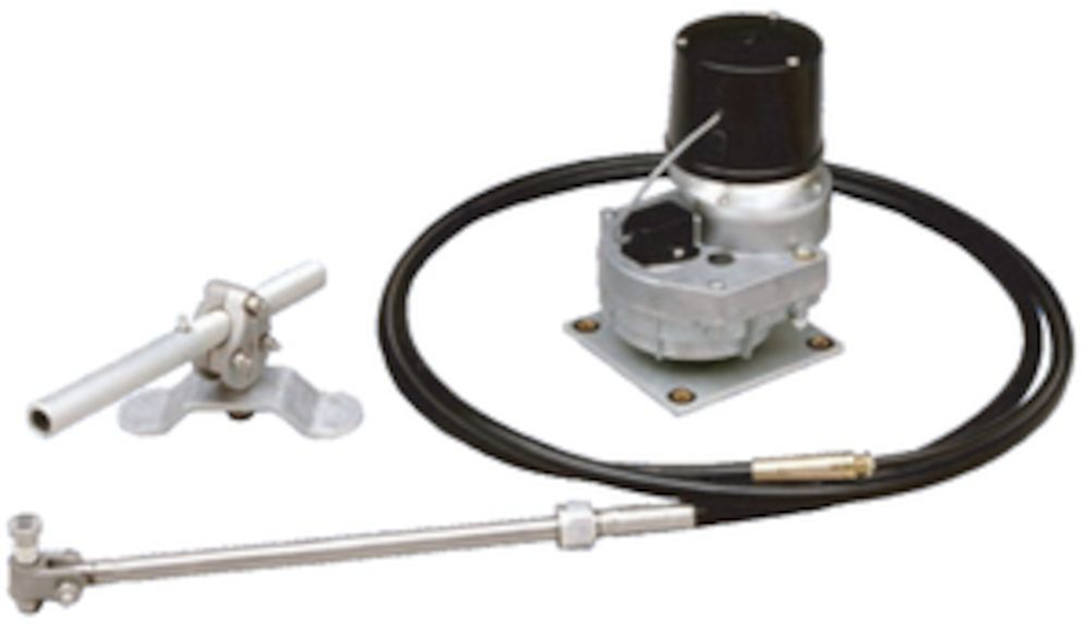 "https://www.bandg.com/assets/img/default-product-img.png?w=400&h=225&scale=both&mode=max"
SD10 Drive Unit
SKU: 21120001
21120001
The SD10 is a mechanical drive unit featuring built-in rudder feedback for sailboats between 25ft and 37ft. The SD10 partners with the NAC-2 autopilot computer as part of an autopilot system. (Access to a quadrant or tiller is required).
Product details
Highly Accurate
Minor incremental adjustments provide a smooth auto-steering experience.
Powerful
180kg of cable thrust ensures the rudder moves, even under heavy loads.
Easy & Economical
Reduce the price of your installation with this cost effective package.
12V DC Power Supply
Integrated Rudder Feedback
The built-in rudder feedback unit ensures gentle and accurate steering.
B&G Construction
Brutally strong and built to withstand the environment.
Key Features
Highly Accurate
Powerful
Easy & Economical
12V DC Power Supply
Integrated Rudder Feedback
Specifications
Waterproofrating

IPx2

Compass Safe

1,5m (4,9 ft)

Operating Temperature Range

-15 to +55C (5 to 131F)

Dimensions W x H x D

170 x 220 x 140 mm (6,7 x 8,7 x 5,5")

Drive Maximum Thrust

180 kp

Warranty Period

2 years

Supply Voltage

2-12 VDC from AP Computer

Power Consumption typical

2A

Drive Max Stroke

305mm (12,0")

Drive Max Boat Length

37 ft

Weight

4,9kg (10,8 lb)

Storage Temperature Range

-40 to +85C (-40 to +185F)

Drive Max Torque

45 kgm

Drive Max Boat Displacement

6500 kg (14300 lbs)

Power Consumption max

7A

Mounting Type

Deck or bracket