Register your device
Keep updated with the latest software updates
More efficient product support
Updates about new products, promotions and events
Located in Settings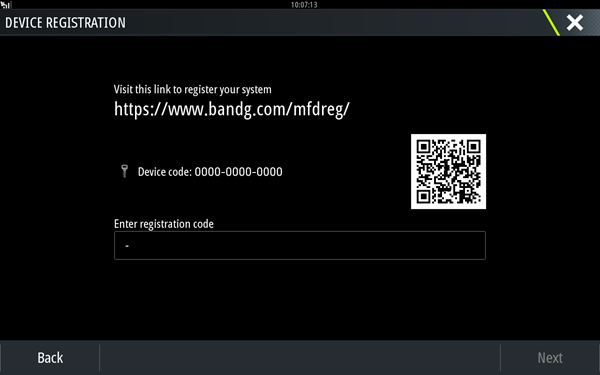 Serial numbers can be found in the following locations:
1. On a Multifunction display
Go to Settings > System > About
2. On the side of the box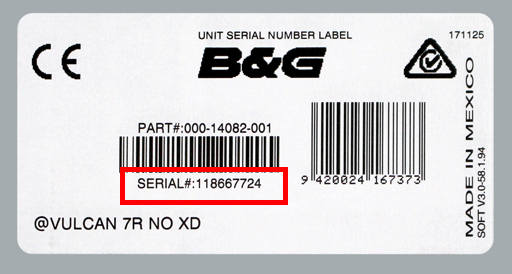 3. Below the barcode on the unit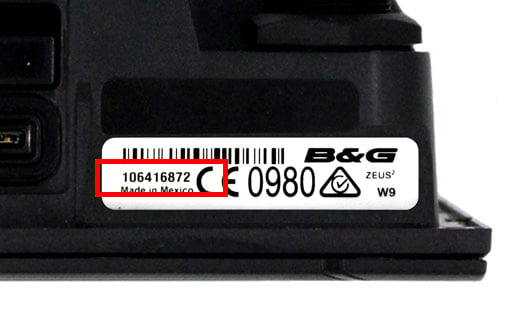 Enter the 12 digit code found in settings on your display
Enter the 9 digit code located at the bottom of your display
Warranty Notice:
Retain your receipt for warranty verification. When a receipt is unavailable, the service date defaults to the original shipment date.
Information Notice:
Your personal information will be processed by Navico, acting as a Data Controller, in accordance with the Privacy Policy for the purpose of offering or providing you with our products and/or services and the management of your customer relationship with Navico (the "Purposes") and may be shared with its affiliates, business partners or service providers and with any third parties located within or outside the EU for the Purposes. Your personal information will be retained for the whole duration of the Purposes, augmented by the duration of any statute of limitations which may apply. You may request to access, correct, or delete your personal information at any time by contacting us at legal@navico.com or by postal mail at: Navico, Inc., ATTN: Legal Dept., 4500 S. 129th East Ave., Suite 200, Tulsa, OK 74134-5885, USA. You may also manage your communication preference by accessing the Privacy section of your profile on the Navico website.