The Vulcan Series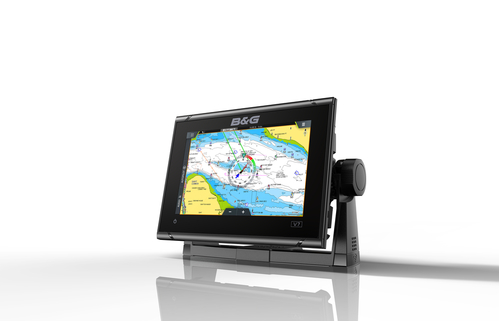 Vulcan 7 - £200 Cashback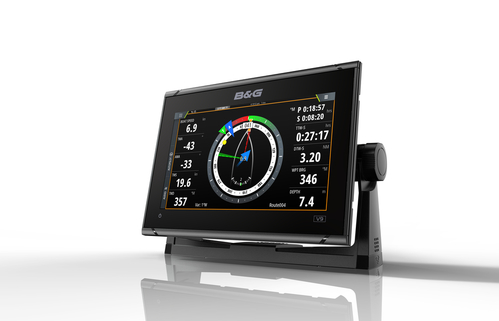 Vulcan 9 - £300 Cashback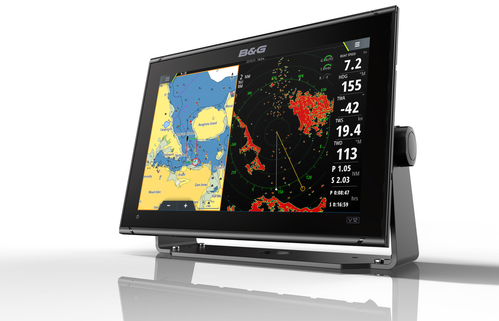 Vulcan 12 - £400 Cashback
Qualifying Products

View list of qualifying Vulcan Chartplotters




000-13214-001 VULCAN 9 NO XDCR
000-14082-001 VULCAN 7R NO XD
000-14149-001 VULCAN 12R NOXD
000-15620-001 VULCAN 9 WITH HALO20
View list of qualifying electronics products




000-13335-001 NAC-2 CORE PACK
000-13336-001 NAC-3 CORE PACK
000-13337-001 NAC-2 VRF CORE PACK
000-13338-001 NAC-3 VRF CORE PACK
000-13561-001 TRITON2 PILOT CONTROLLER/DISPLAY PACK
000-11087-001 10/10HV Display
000-11088-001 20/20HV Display for H5000/Triton
000-11089-001 30/30HV DISPLAY PACK, TRITON/H5000
000-13963-001 NAIS-500 + NSPL-500 + GPS-500 + N2K
000-13609-001 NAIS-500 WITH GPS-500
000-13612-001 NSPL-500
000-14492-001 VHF MARINE RADIO,DSC,V20S
000-14471-001 VHF MARINE RADIO,DSC, AIS-RX,V60
000-14474-001 VHF MARINE RADIO, DSC, AIS-RXTX,V60-B
000-14540-001 HALO20,B&G,RADAR
000-14539-001 HALO20+,B&G,RADAR
000-14538-001 HALO24,B&G,24",RADAR
000-12607-001 PRECISION-9 COMPASS
000-12302-001 SonicHub 2
000-11674-001 ForwardScan™ XDCR kit
000-14390-001 WS320 Wireless Wind Sensor
000-14383-001 WS320 Wireless Wind Pack with Interface
000-14391-001 WS310 Wind Sensor
000-14382-001 WS310 Wind Pack with 20m Cable and Interface
View list of qualifying C-MAP Local Charts




M-EM-Y120-MS Black Sea & Sea of Azov
M-EM-Y128-MS Aegean Sea & Sea of Marmara
M-EM-Y141-MS West Mediterranean
M-EM-Y143-MS Central Mediterranean
M-EM-Y153-MS Adriatic & Ionian Seas
M-EN-Y068-MS Central European Lakes
M-EN-Y080-MS Germany Inland
M-EN-Y270-MS Malmoe – Valdermarsvik
M-EN-Y309-MS Gulf of Finland & Aaland Archipelago
M-EN-Y325-MS Finland Lakes
M-EN-Y330-MS Nieuwpoort to Emden
M-EN-Y331-MS Karlskrona to Emden
M-EN-Y334-MS Scheveningen to Sylt
M-EN-Y336-MS Torekov - Larvik
M-EN-Y338-MS Vaestervik - Soederhamn
M-EN-Y340-MS Gulf of Bothnia
M-EN-Y584-MS Fiskebaeckskil - Lyngdal
M-EN-Y590-MS Scandinavia Inland Waters
M-EN-Y592-MS Farsund to Maaloey
M-EN-Y593-MS Bergen to Brandsfjorden
M-EN-Y594-MS Kristiansund – Finnsnes
M-EN-Y596-MS Bodoe - Kirkenes
M-EN-Y614-MS Latvia & Lithuania
M-EN-Y802-MS Polish Inland Waters
M-EN-Y803-MS Polish Coasts
M-EW-Y135-MS Portugal & Galicia
M-EW-Y235-MS French Inland
M-EW-Y311-MS Madeira, Azores and Canary Islands
M-EW-Y319-MS English Channel to River Humber
M-EW-Y321-MS Irish Sea & Bristol Channel
M-EW-Y333-MS Ireland West & South West Coasts
M-EW-Y324-MS North Channel to Firth of Forth
M-EW-Y326-MS Montrose to Ramsgate
M-EW-Y334-MS UK & Inland Waters
M-AF-Y209-MS South-East Africa
M-NA-Y065-MS The Caribbean & Central America
M-AF-Y219-MS Mauritius & Reunion Islands
M-EW-Y315-MS Bay of Biscay
View list of qualifying C-MAP Wide Charts




M-EN-Y299-MS Baltic Sea & Denmark
M-EN-Y300-MS North Sea & Denmark
M-EW-Y226-MS UK & Ireland
M-EM-Y076-MS South-West European Coasts
M-EW-Y227-MS North-West Europe Coasts
M-EW-Y228-MS West Europe Coasts
View list of qualifying C-MAP Continental Charts




M-EN-Y050-MS Continental North Europe
M-EN-Y055-MS Continental Baltic Sea
M-EW-Y060-MS Central & West Europe Continental
M-EM-Y045-MS Southern Europe Continental
View list of qualifying C-MAP Reveal Charts




M-EW-Y619-MS English Channel to River Humber
M-EW-Y624-MS N Channel to Firth of Forth
How to qualify for and claim your cashback offer
Step 1

Purchase a selected chartplotter/fishfinder along with a qualifying accessory or chart between 01/09/2020 and 31/10/2020.
Step 2

Click the 'CLAIM NOW' button below and provide proof of purchase when prompted. Claims cannot be made until 28 days after purchase
Step 3

When you have successfully completed your claim you will receive a confirmation email.
Step 4

You will receive the cashback into the bank account you provided the details for within 4 weeks of your claim.