Southampton, UK - B&G®, the world's leading sailing navigation and instrument specialist, has announced the launch of the new Zeus 3S multifunction display system, boasting unrivalled performance, features and connectivity.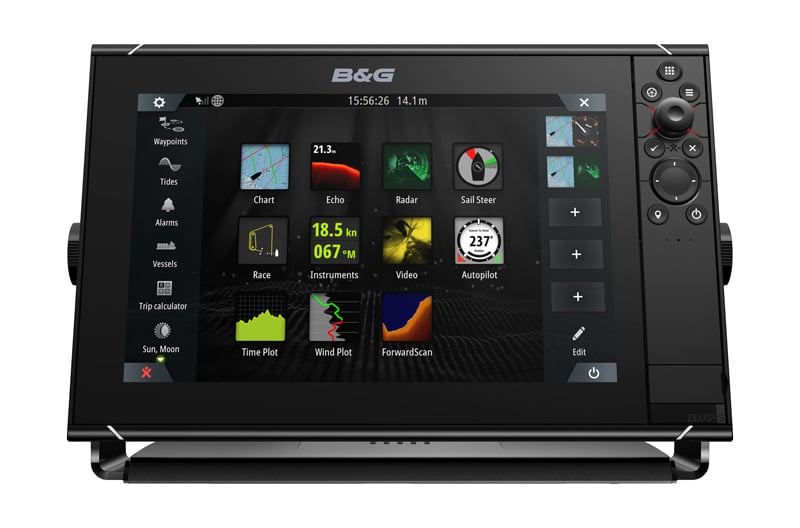 Designed just for sailing, the new Zeus 3S chartplotters offer super-fast response times, providing all the information you need, when you need it. These easy to use displays come with B&G's unique sailing features and make it simple to navigate, plot routes, add waypoints and see all the key sailing or racing information at the touch of a button, or the screen.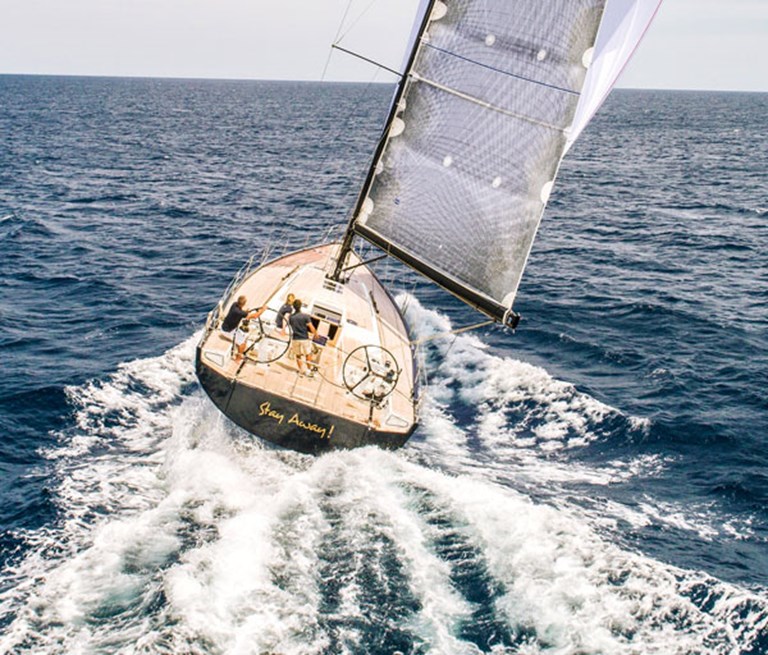 Unrivalled sailing performance and clarity
With the latest Quad Core Micro Processor, the new Zeus 3S delivers a smooth and responsive user Interface with incredibly smooth transitions, giving you instant access to all the sailing and system information you need while running multiple applications simultaneously.
Whatever the conditions, the Zeus 3S series doesn't disappoint. Whilst the ultra-bright touch screen with wide viewing angles offers best in class visibility in bright sunlight, even if you're wearing polarised sunglasses, the flexibility of the full-touch screen and dedicated keypad delivers full control in the roughest conditions.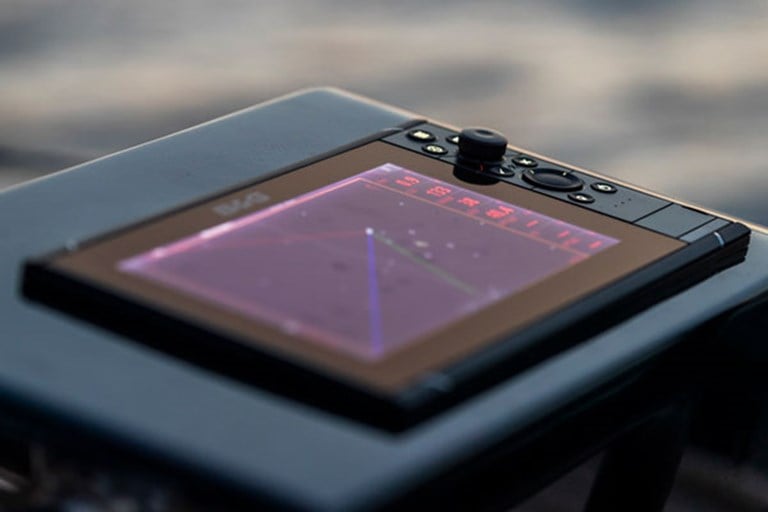 Full connectivity
The new Zeus 3S provides everything you need to start building the ultimate sailing system with full connectivity to the H5000, AutoPilot, ForwardScan™ and the latest HALO and broadband radars. Wired Ethernet, NMEA 2000® and 0183 networking provide limitless integration options with superior target detection and low power, InstantOn and weather mode.
Using a Zeus 3S system, you can now also display and control your FLIR camera through the display with the introduction of FLIR IP camera compatibility, allowing you to enjoy 360 degree viewing while underway.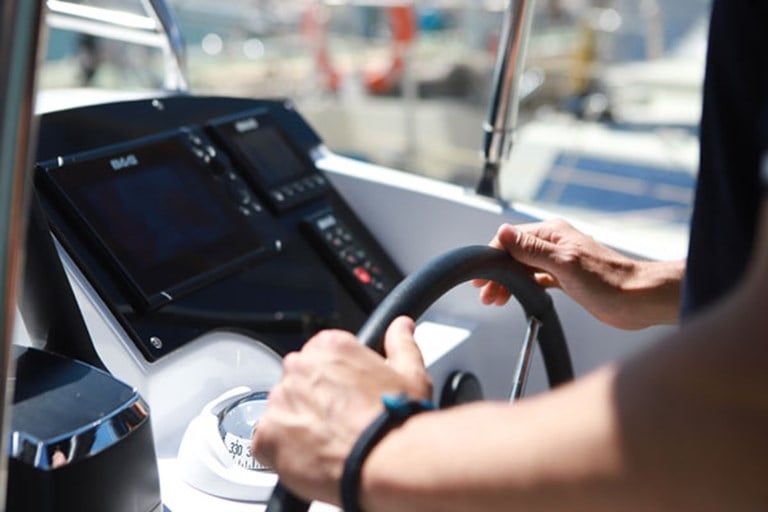 The Zeus 3S is B&G's leading offshore sailing multi-functional display solution available in 9, 12 and 16 inch screen sizes.
Latest generation Quad Core Micro Processor – making it the fastest and most responsive B&G sailing system yet
SolarMAX HD IPS Screen – offering best in class visibility from all angles, with or without polarised glasses
Full suite of B&G sailing features: SailSteer, StartLine, RacePanel, LayLines, SailingTime and PredictWind
Connects to B&G's performance network modules for the ultimate offshore performance: H5000, HALO Radar, Autopilot, ForwardScan™, NMEA 2000 and 0183
Built in Wi-Fi connects with smartphones, tablets and internet hotspots
Touchscreen and keypad controls