SYSTEM FOR PERFORMANCE SAILING
Where every tenth of a knot of speed or degree of wind angle is the difference between winning and losing.
The Perfect Setup
Below we outline a choice of products that make up the Ultimate Sailing System for performance sailors.
The H5000 system is at the heart and has been tried and tested by the best to help sailors win and sail faster.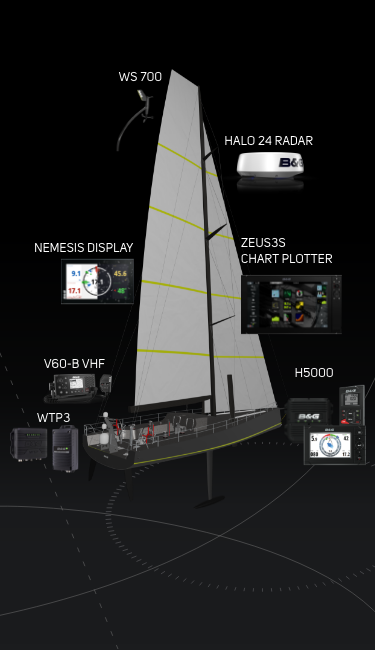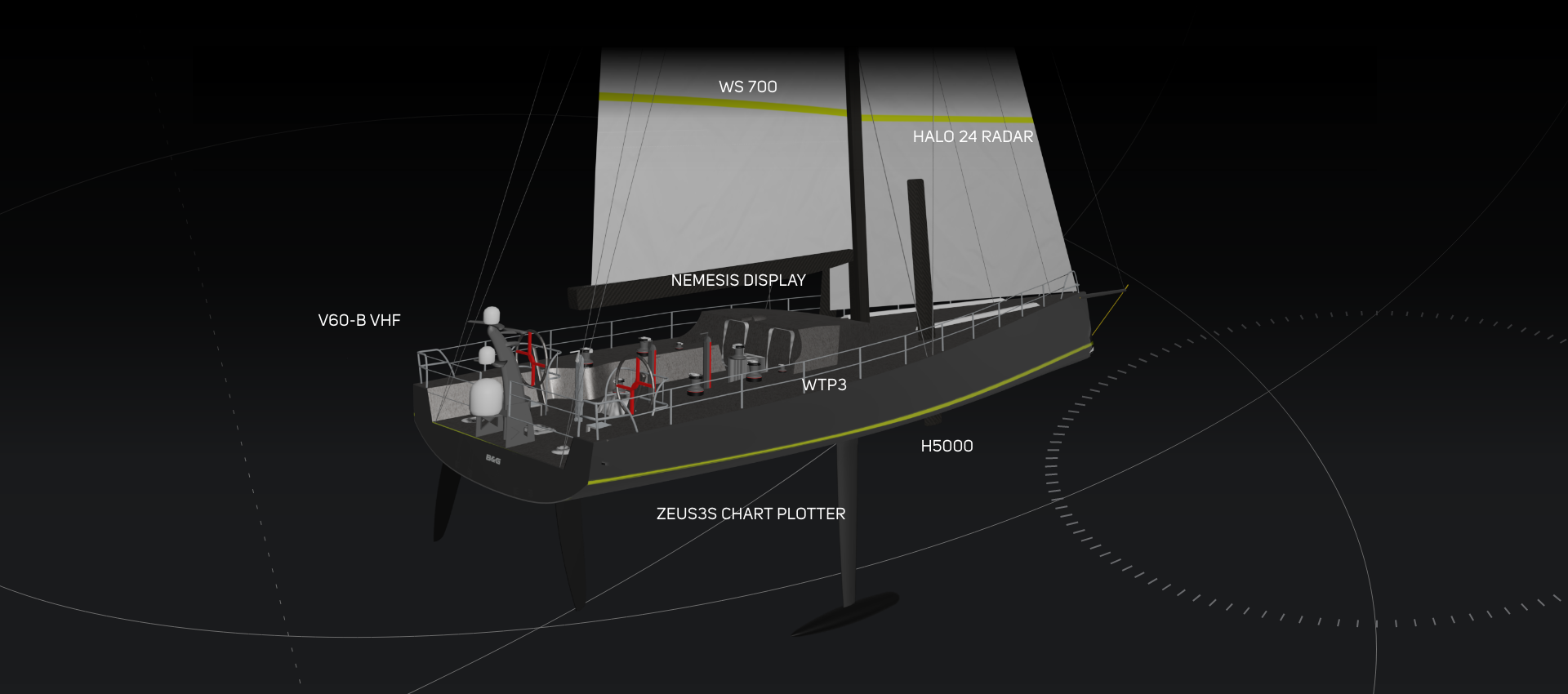 Nemesis Display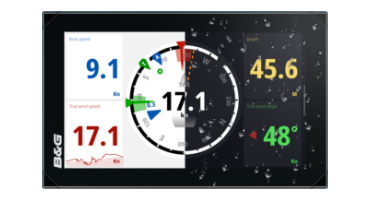 This intelligent sailing display offers unparalleled visibility from all angles and distances on-board, and with complete data customisation or a choice of easy to use multi-function templates and automatic dashboards based on your point of sail, whether racing or cruising, you will never be out of touch. The Nemesis display allows you to define what data you see, when and how you see it, no matter what the conditions, providing an intuitive link between your trusted instrument network and the real world.
WS700 Vertical Wind Sensor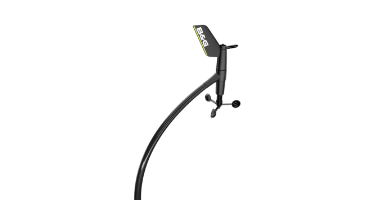 The WS700 series is the ultimate wind sensor for performance sailing, providing the most accurate wind angle and speed data. The new one-piece vane design gives superb aerodynamics and stability, as a result of over 200,000 hours of combined design and wind tunnel testing.
HALO24 Radar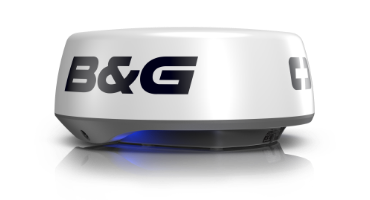 HALO24 revolutionizes radar by presenting an almost real-time view, with industry-first 60 RPM operation at close range for the ultimate in collision avoidance. Detect hazards instantaneously with VelocityTrack™ Doppler technology, and enjoy simultaneous short and long-range coverage—up to 48 nautical miles—from one compact 24-inch dome antenna.
WTP3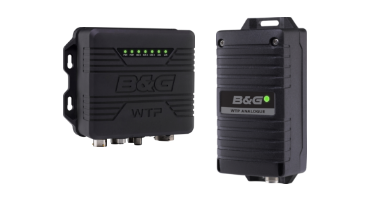 WTP3 provides data acquisition and eliminates the effects of boat motion to provide the most powerful and flexible instrument system available to the Grand Prix user.
H5000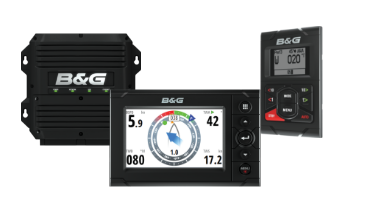 B&G's H5000 instrument and autopilot systems combine unique sailing features with race-proven technology in a straightforward package. Developed for blue water cruisers and racing yachts alike, the range brings powerful system options to complement and enhance your sailing passion.
Zeus 3S Chart Plotter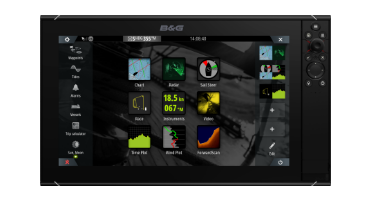 The new Zeus 3S chartplotters offer super-fast response times, delivering the information you need, when you need it. Easy-to-use, the Zeus 3S comes with B&G's unique sailing features built-in; making it simple to navigate, plot routes, add waypoints and view key sailing or racing data, at the touch of a button or screen.
V60-B VHF Marine Radio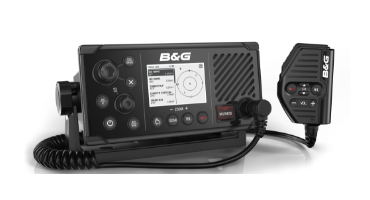 Stay safer on the water with this VHF marine radio featuring a built-in GPS and a full Class B AIS transmitter and receiver, which allows you to see and be seen by nearby AIS-equipped vessels. This low-profile design radio grants flexible mounting options and supports up to two optional wireless handsets.
Popular Racing Products from B&G
Pulse compression radar with 24-inch dome antenna, 48nm range, 60 RPM operation and VelocityTrack.
The powerful H5000 CPU with Hercules software is geared for race track success featuring expanded data options and enhanced racing features.
Fixed-mount DSC VHF Radio with integrated full Class B AIS transmitter and receiver, GPS, and wireless handset support.
Tried & Tested by the Best
B&G is the choice of the best sailors around the world, from the Ocean Race to SailGP, or the Vendee Globe to the Sydney Hobart.
"On the water we need the best equipment to allow us to perform at the optimum level, knowing that we have a brand with a heritage of delivering award winning and cutting-edge sailing innovation is a big performance enhancer ..."