In January, SailGP Sydney kicked off the second season of the one-design fleet racing series, with a tantalising taste of the exciting racing to come – and B&G was there, on the F50 cats, support boats and in the telemetry office to bring the racing to life for spectators on shore and online.
And then came the Coronavirus, and the sailing world, like the rest of society, ground to a halt.
Well, almost.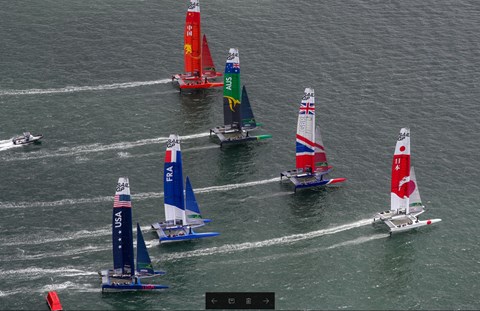 Despite national lockdowns and travel restrictions, sailors were forced to be inventive. Whether it was sailing Optimists in swimming pools, trimming a shower curtain in the bath, or helming a dining table on the balcony, sailors shared their Passion for Sailing online. A community came together and Virtual Regatta became a popular substitute for the real thing amongst sailing clubs and friends around the world.
B&G Galactic
In April, we helped Sailing Uma expand their horizons… into interstellar travel! (Although you might like to check the date on that one…)
Back on Earth, and despite the challenges of the global pandemic, B&G launched an impressive range of new products in 2020, starting with the ZeusTM 3S Glass Helm, a premium navigation solution for blue water cruising, multihulls and superyachts.
Next came the ZeusTM 3S, designed just for sailing, and offering super-fast response times. Easy-to-use, the Zeus 3S comes with B&G's unique sailing features built-in; making it simple to navigate, plot routes, add waypoints and view key sailing or racing data, at the touch of a button or screen.
NemesisTM was launched in October: a real game-changer. These brilliantly crisp intelligent sailing displays for masts or cockpits, offers unparalleled visibility, complete customisation or easy to use multi-function templates and full integration and control.
We also launched our new V100 and V100-B VHF Radios, a premium multi-station solution for large yachts. The V-100B includes an AIS transponder for total functionality and ease of installation.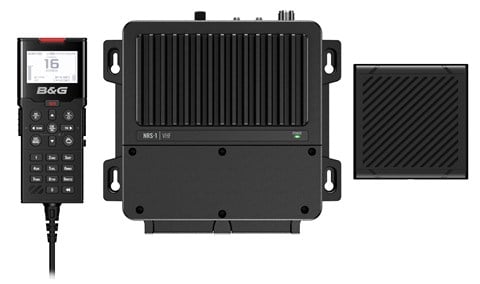 During the year we introduced our Ultimate Sailing Systems for Cruising, Offshore and Racing boats, to showcase the key integration and system options available with our award-winning MFDs, Instrument systems, HALO Radar and top-class sensors, and outline which configurations are best suited to your type of boat and activity.
We continued to work with some of our key boat building partners like Solaris, Mylius, X-Yachts, Dehler and Oyster Yachts to name a few to configure the Ultimate Sailing System and to develop and validate our products as well as share some of the unique stories of their boats and sailors.
Sailing as an activity made up for enforced lockdowns and the cancellation of most major and minor regattas with a focus on cruising and short-handed racing. Our Autopilot guides show how getting to know your autopilot can give you a real boost on the water, even without your regular crew. After all, there are few more socially-distanced pursuits than short-handed sailing – and boat sales and usage saw a big increase around the world when restrictions were eased. True to form, our other ambassadors – Tom Cunliffe, Henry Bomby and Sailing Uma also made the most of what ended up as a shorter than usual season on the water.
The pinnacle of offshore racing, the Vendee Globe, started in November despite COVID and a last-minute lockdown in France that put paid to the usual hundreds of thousands of spectators lining the channel in Les Sables D'Olonne. As usual, the toughest race in sailing delivered on its reputation with boat breakages, retirements and rescues hitting the fleet. Our B&G Ambassadors, Thomas Ruyant (LinkedOUT), Boris Hermann (SeaExplorer Yacht Club de Monaco), Ari Huusela (Stark), Didac Costa (One Planet One Ocean) and Miranda Merron (Campagne de France) were performing well, and all still in the race as we write this in mid-December.
We might have spent less time afloat this year, but if we learned one thing from 2020, it's that sailors are a resilient bunch – and keener than ever to get back afloat when conditions allow. And in the mean time we've got some good stuff to watch, with the Vendee Globe and Americas Cup pushing the limits of sailing and foiling technology. Whatever kind of sailing you plan to do or watch in 2021, you can be sure that B&G will be with you all the way.