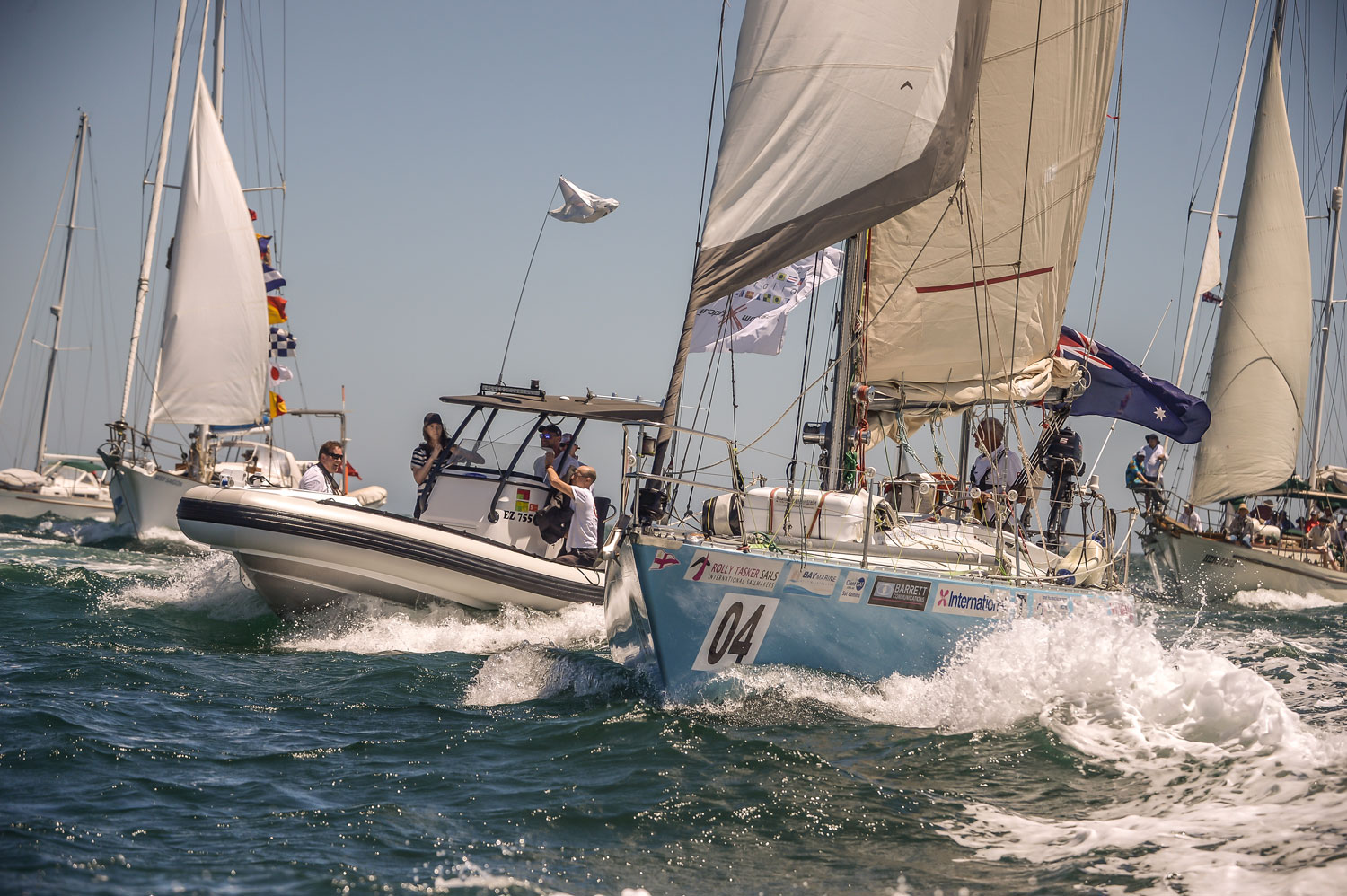 Australia's greatest living sailor has made a historic homecoming after his latest record breaking tenth circumnavigation. After 15 months at sea and 24,844 nautical miles, Jon Sanders sailed his faithful Perie Banou II to a hero's welcome organised by the Royal Perth Yacht Club.
Accomplished record-setter Jon is no stranger to circling the globe. The veteran sailor completed his first solo non-stop double-circumnavigation of the planet in 1982, followed by a triple- circumnavigation in 1988. He still holds the record for that 71,023-mile, 658-day journey: the longest distance sailed continuously unassisted and solo.
Jon's most recent voyage was sailed over eight legs, five solo and three with crew. To support the ambitious endeavour, Jon's Perie Banou II had been outfitted with a full B&G electronics system including a Zeus³-12 chartplotter, Triton wind/speed/depth, system, VHF, AIS, and Tiller Pilot. This ensured the Sparkman & Stephens 39 SV is equipped with the latest in navigation and communication technology. Having the best navigation and communication equipment available is crucial to the safety and success of Jon's latest circumnavigation attempt, while reliability is key given the intercontinental nature of the voyage and its long solo sections.
"I am thrilled by the support I had received from B&G for my tenth circumnavigation around the globe," writes Jon. "B&G is renowned for excellence in maritime electronics and it's comforting to know that I could count 100% on my equipment to get me safely around the world and back home again. Even at my age it's simple to use, intuitive, and amazes me with its capabilities."