B&G are pleased to announce the release of a new software update which includes new features for Zeus3, Zeus2 and Vulcan product ranges.
These exciting new features include:
Advanced WindPlot (Zeus series products only)
Device Registration
C-MAP Navigation Palette
Autorouting/Easy Routing (now available in USA)
Updates available for Vulcan Chartplotters, Zeus2 Multi-function Displays, Zeus2 Glass Helm Processors, Zeus3 Multi-function Displays
Product

Software
version

Zeus3 Glass Helm

N/A (updates available in next release)

WindPlot enhancement (Zeus series only)
WindPlot is a special type of Time Plot, specifically designed to help understand recent changes in wind speed and direction. The changes to WindPlot are aimed at providing users with a clearer view of wind trends, easier comparison of True Wind Speed (TWS) to True Wind Direction (TWD) and better display in small panels for use alongside charts, RacePanel or SailSteer features.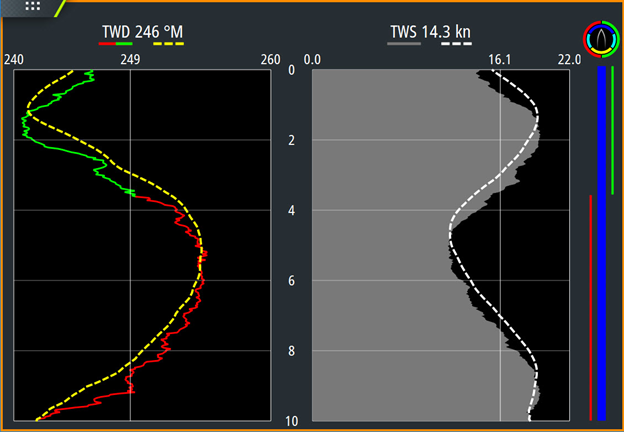 An (optional) "tack bar" feature has been added that clearly identifies point of sail (pre-start, upwind, reaching, downwind) along with the tack of the boat. Dual Mode view can also colour code TWD for port/starboard tack.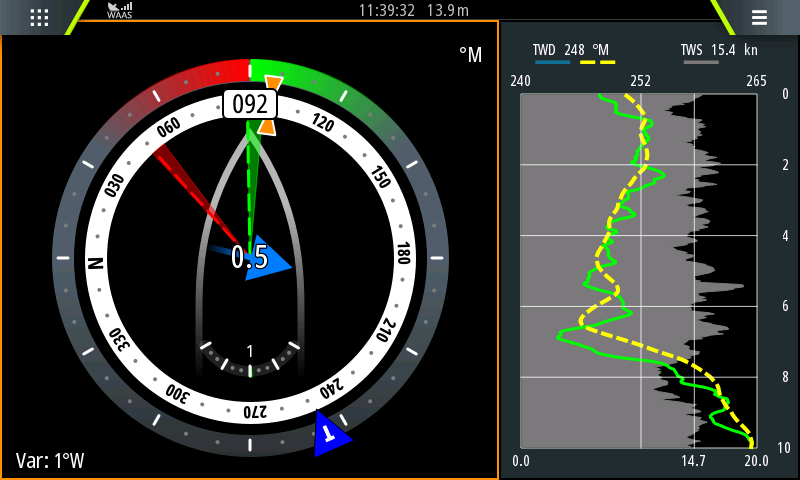 WindPlot Dual Mode view. Showing tack colour coding and Tack bar (right) feature. Data values are logged and provided to the user as average values per tack, to aid awareness and calibration.
Device Registration
It is now very simple for the user to register their device with Navico. They are prompted to do so at startup. It is also possible by selecting the register option in the System settings dialog. Registration can be done:
From the device when connected to the internet
From a smart device with internet access
C-MAP Navigation Palette
We have made enhancements to the C-MAP chart presentation, with the introduction of a new palette that closely matches several common hydrographic office presentations.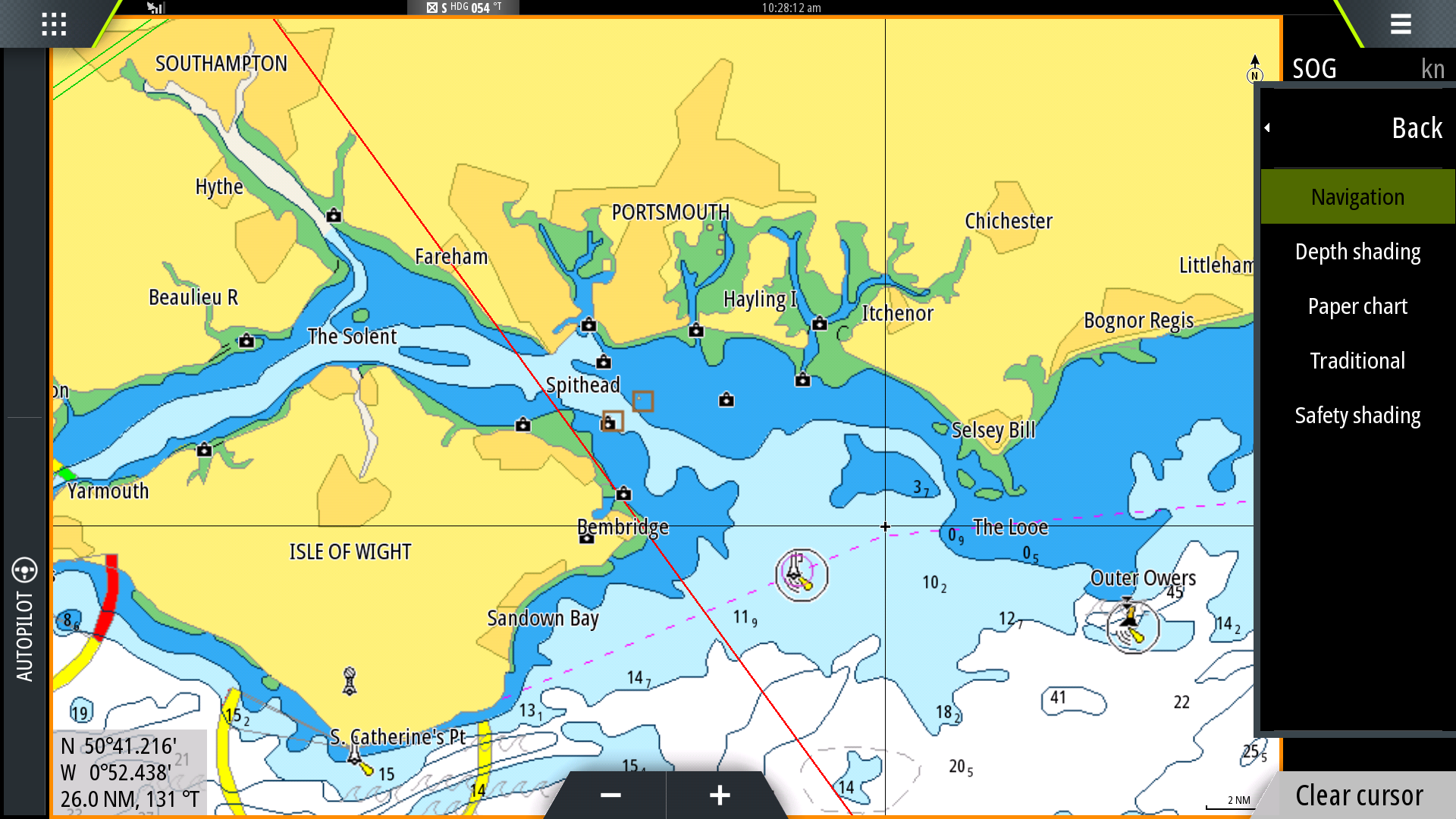 AutoRouting & Easy routing
Navionics' Dock-to-Dock AutoRouting and C-MAP's Easy Routing features are now available for use in US territorial waters. Simply select your start and end waypoints and the system will calculate the quickest route based on your boat's size and draft, avoiding hazards, shoals and dangers (compatible C-Map or Navionics chart card required)